Homecoming 2021 Alumni Awards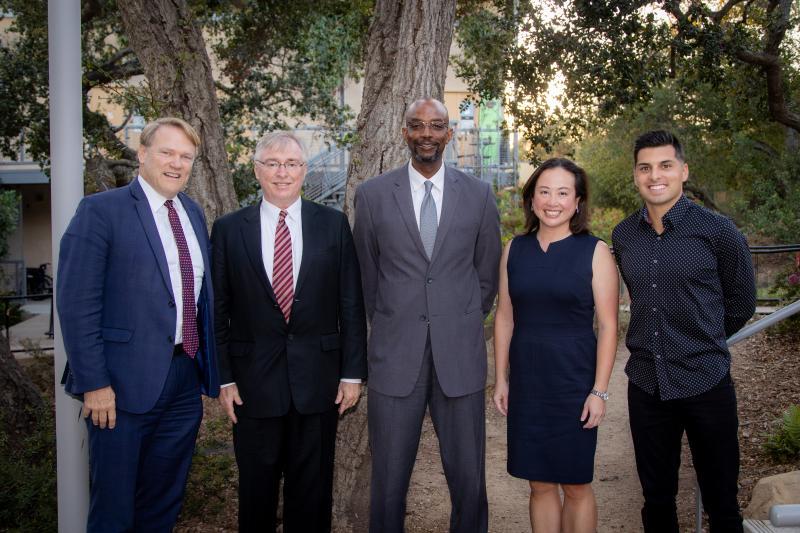 Dr. Beebe with the 2021 Alumni Award recipients Michael Trueblood '84, Reggie Williams '95, Sharon Koh '00, and Daniel Guzman '12.
The categories and criteria for choosing the awardees are:
Alumnus and Alumna of the Year Award
Recognizes distinguished careers and lives modeling Westmont's values. Their outstanding contributions to their profession and community reflect well on Westmont and enhance its reputation.
Young Alumni Award 
Commends a graduate of the past 10 years with a distinguished professional career who shows promise for the future and models Westmont's Christian principles and values.
Global Service Award 
Honors devoted service to God's kingdom through international, missionary or non-profit work by living a faithful Christian life in a diverse, complex and quickly changing society as a citizen and servant of the world. 
This year's Award Nominees (listed below) will be honored at the All-Alumni Awards Celebration Saturday, October 16, from 4:30 p.m. - 6 p.m. Registration for this event is required due to limited capacity. This event is best suited for adults. 
Reggie Williams '95, Alumnus of the Year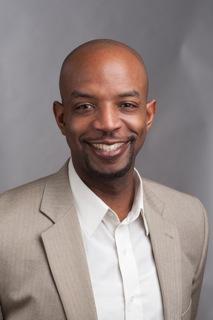 Professor of Christian Ethics, McCormick Theological Seminary
Reggie conducts research in theological ethics, Dietrich Bonhoeffer, blackness studies, theological anthropology, aesthetics, the Harlem Renaissance, politics and Black church life. His book Bonhoeffer's Black Jesus: Harlem Renaissance Theology and an Ethic of Resistance was the Choice Outstanding Title in 2015 in the field of religion. He publishes extensively and is working on two books: Interrogating Theological Anthropology in the Harlem Renaissance: The Figure of the Human as a Problem for Christian Ethics and a commentary on Joshua and Judges. In 2018, he launched McCormick's Initiative for Incarnational Ethics.
Reggie has served on the board of directors for the Society for Christian Ethics and sits on the boards of the International Dietrich Bonhoeffer Society and the Society for the Study of Black Religion. A member of the American Academy of Religion, he serves on the Academic Relations Committee.
He earned a master's degree in theology and a Doctor of Philosophy in Christian ethics at Fuller Theological Seminary. At Westmont, he majored in religious studies, served as co-captain of the basketball team, and met his wife, Stacy Williams '95. Reggie returned to Westmont in 2001 as resident director in Ocean View and established the college's Black Student Union.
Sharon Koh '00, Alumna of the Year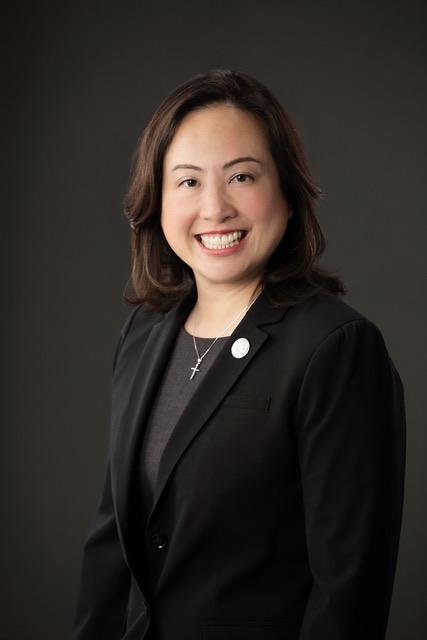 Executive Director and CEO of the American Baptist International Ministries
In 2016, Sharon became the first woman and sixth person to serve as executive director and CEO of International Ministries (IM), which began as the American Baptist Foreign Mission Society in 1814. She travels extensively, visiting some of IM's 120 missionaries in 70 different countries. She preaches throughout the United States and directs international missionary initiatives such as training indigenous pastors and church leaders, abolishing human slavery and promoting economic development. Previously, she served on the staff of Evergreen Baptist Church in Los Angeles, beginning as a senior associate pastor, then leading mission and community life. 
At Westmont, Sharon double-majored in biology and religious studies with a minor in chemistry. She also earned a Master of Divinity at Fuller Theological Seminary and later a Master of Arts in theology focused on global mission and hermeneutics. She has returned to Fuller and has nearly completed a Doctor of Ministry in leading change. The daughter of missionaries from Singapore, Sharon is part of a generation of Westmont alums in her family with her three siblings: Daniel '01, Josephine '08 and Joshua '12.
"I'm grateful to spend all my time facilitating God's mission," she says. "This has long been God's call on my life."
Michael Trueblood '84, Global Service Award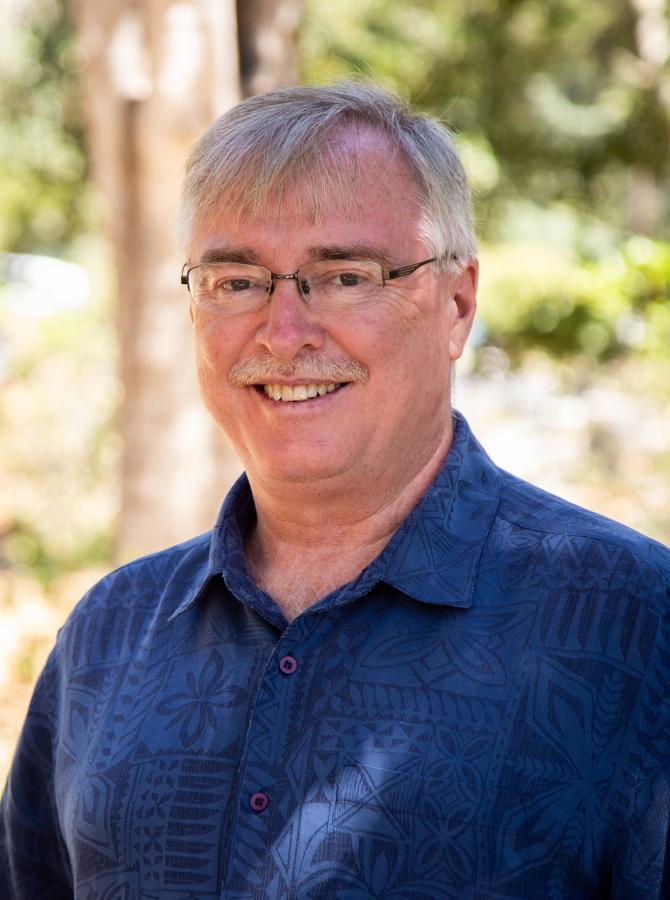 Deputy Director, Economic Growth Office, USAID in Cairo, Egypt
Michael Trueblood joined USAID in 2009 and has worked for the U.S. government for nearly 30 years. Previously he served with USAID in Vietnam, the Democratic Republic of the Congo, Central Asian Republics and Pakistan. With the U.S. Department of Agriculture's Economic Research Service, he worked on policy and conducted economic research on trade issues in developing countries, food security, and transitions for Russian and Ukrainian agriculture. He has also addressed trade, innovation and entrepreneurship, economic governance, energy, developing tourism, water and climate change. He has received numerous awards, including one for collaboration between the Vietnam Chamber of Commerce and Industry and USAID to produce the Provincial Competitiveness Index to improve the business environment and a USDA Departmental Honor Award to his Global Food Security Team for sustained excellence on international hunger issues.
An economics and business major at Westmont, Michael was the first in his family to graduate from a four-year college. He earned a Doctor of Philosophy in agriculture and applied economics from the University of Minnesota. Attending Westmont's International Business Institute inspired his interest in foreign affairs, and an internship with the USDA led to a full-time job. He met his wife, Kris Sellars Trueblood '85, at Westmont.
Daniel Guzman '12, Young Alumni Award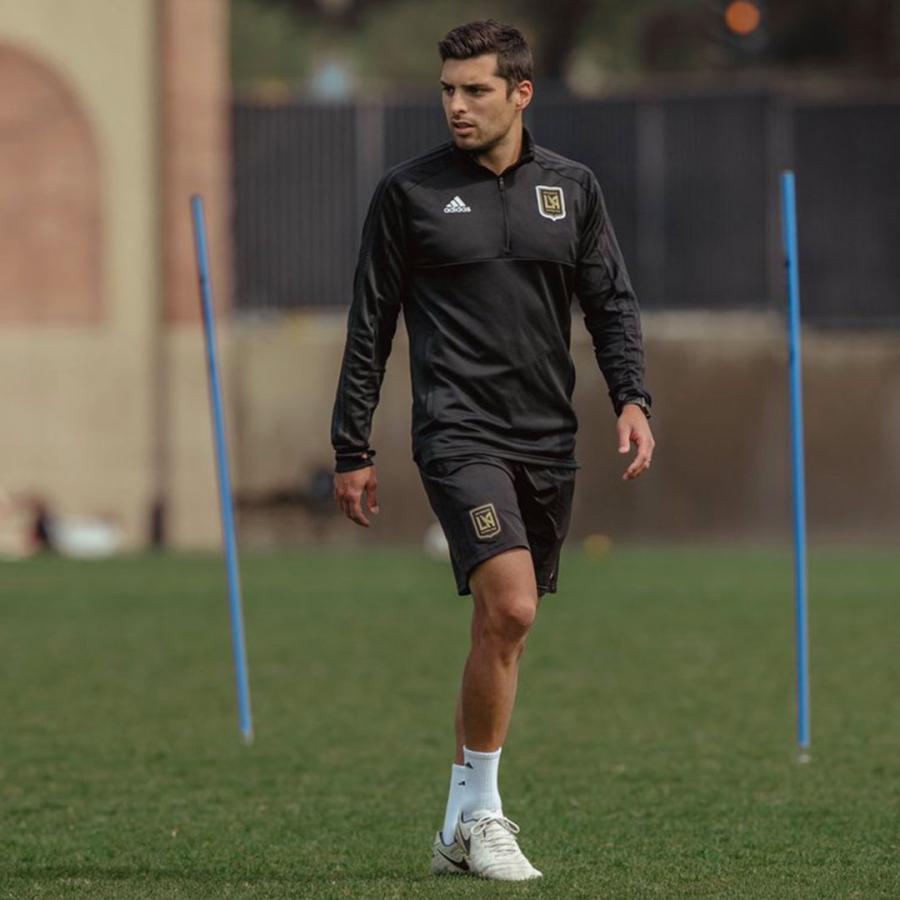 Head Performance Coach at Los Angeles Football Club (LAFC) Certified Strength and Conditioning Specialist (CSCS)
Daniel has served as the head performance coach for the Los Angeles Football Club (LAFC) since 2018. Previously, he worked as the head strength and conditioning coach for the U.S. Soccer Federation. He spent three years with EXOS moving from performance specialist to performance manager and worked for nearly three years as head strength and conditioning coach for the LA Galaxy. He comes from a family of Warriors. His father, Gus Guzman '82, and his uncles Alfanso Guzman '77 and Peter Guzman '81, played soccer for Westmont. His three siblings also attended the college: Erica '14, Michael '16 and Jordan '18. Daniel's wife, Lauren '12, comes from a Westmont family as well.
Daniel earned a Bachelor of Science in kinesiology and a Bachelor of Arts in economics and business while playing on Westmont's men's soccer team. He earned a Master of Science in organizational leadership at John Brown University. "Westmont made such a big impact on my life," Daniel says. "I was able to make my faith my own there." Daniel brings his Christian perspective to his work. "Professional athletes are people before they're athletes, so I approach them first as people. I love every moment of my job."