Cornelis Pietersz Bega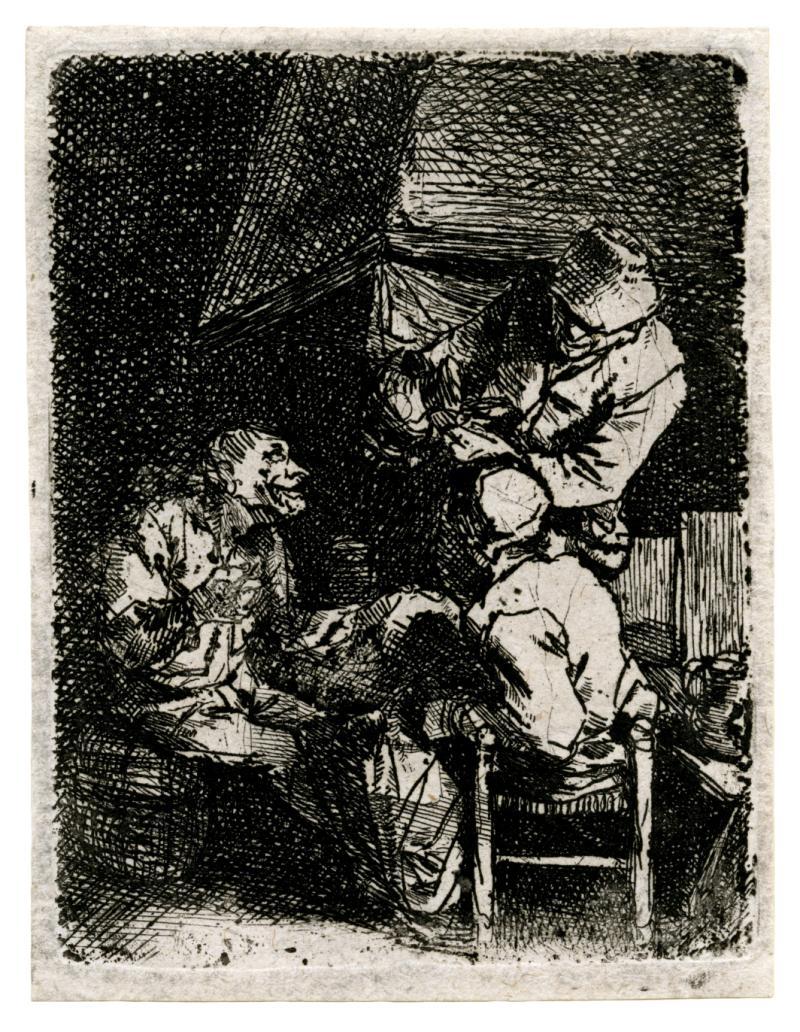 Cornelis Pietersz Bega (Dutch, 1631/32 –1664)
Three Peasants by a Fireplace
c. 1650
Etching
State i/ii; Bartsch 23; Hollstein 23; Dutuit 23
Learn more about Cornelis Pietersz Bega's work from
former Westmont professor, Tony Askew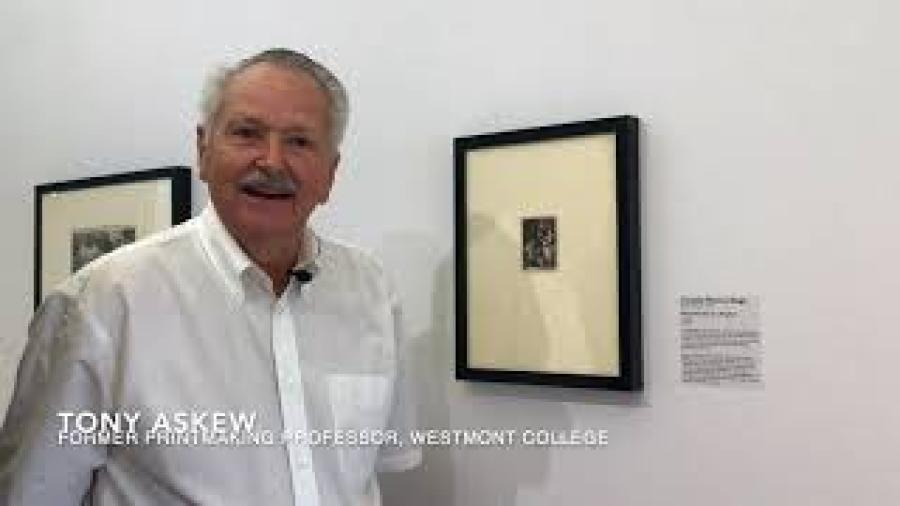 Bega flourished in the Golden Age of Dutch art, both as a painter and printmaker. A native of Haarlem, he was born to the sculptor and goldsmith, Pieter Jansz Begijn and Maria van Haarlem, the illegitimate daughter of the painter Cornelis van Haarlem. Bega's teacher was Adriaen van Ostade, and like his mentor, he selected genre scenes, especially interior settings in taverns or at home, usually showing common, everyday people drinking or relaxing or playing.  
Bega's etchings were often delicate and highly finished, but this work, Three Peasants by a Fireplace, is executed quickly with crosshatchings in the background, and course, tangled lines, which define the characters grouped around the hearth. The print is inked heavily in the cross-hatched background, but wiped clean on the figures. The bright highlights on the figures are intended to portray the warm, intense light of a fireplace at night. A seated man on the left watches a standing male figure on the right, perhaps pouring drinks from a pitcher; the female figure in the center has her back to the viewer. 
Bega's print is not dated. It was likely done in the early 1650s, before he took a Grand Tour of Europe with artist friends beginning in 1853.  He was taken into the Haarlem Guild of St. Luke in the early 1650s, but died a decade later, likely a victim of the plague. He was unmarried and only 32 years old.
-JL