Greetings Westmont Alumni, 

Please welcome the class of 2020 to the Westmont alumni community! While we've postponed Commencement, the seniors officially become Westmont alumni May 2. Celebrate the tenacity of these graduates; they've experienced many challenges during their undergraduate years. As we look forward to a rescheduled ceremony for the class of 2020, we affirm the words of Paul: "I long to see you…that we may be mutually encouraged by each other's faith, both yours and mine" (Rom 1:11–12). 

Will you rally with us to support this class, and all Westmont alumni, in the challenges we face? See more information below about helping each other find job opportunities. 

Your spiritual, emotional, relational and physical wellbeing matter. We've included some resources, including a video, of ways to flourish in relationships during the intense proximity of quarantine. We've also reflected on how to approach our life of discipleship. We're called to care for others near and far with patience and grace despite the constraints and complications of isolation. 

Please share your prayer requests and praises with us. We want to pray for you as well as celebrate good things you've experienced in this unprecedented season. 

May the peace of Christ rule in your hearts,

Sarah Camp
Interim Senior Director of Alumni and Parent Relations
---
Living a Legacy
By: Zion Shih
Words of Warriors blogger Zion Shih '21 asks how can we as Christians respond in the midst of COVID-19 in "Living a Legacy." A pre-ed student, she majors in engineering physics. 
Each time period leaves a legacy, and the COVID-19 pandemic will certainly make a mark on the habits of our daily lives. How can we as Christians respond in the midst of fluctuating circumstances that affect the globe? Zephaniah reminds us, "The LORD your God is with you, the Mighty Warrior who saves" (Zephaniah 3:17). Therefore, no matter what the circumstance, we can believe in our good God. With social distancing, Christians are all the more called to be faithful in community by being present where we are, praying earnestly and trusting God.
---
Share Your Prayer Requests
Do you have a prayer request? Members of the Westmont staff and Westmont Parents Council have committed to pray for you. Send your prayer requests to prayers@westmont.edu, and the team of prayer warriors will pray for them. In the midst of our efforts to respond to the COVID-19 pandemic, let's press into the Lord in prayer.
---
How to Live Well With Others in Quarantine
How ironic that we find ourselves distanced from the world yet closer than ever to the people we live with. Sometimes it feels like we're participating in an elaborate psychological study. Let's shock a global system with pandemic, stress, and uncertainty and then lock everyone in boxes with a few others and observe what happens.

In the midst of the complications of quarantine, we can find small things that make it more sustainable. Westmont's Counseling and Psychological Services created a video with some critical tips (and even humor) to help you in this season. 
---
Spring Sing 2020: The Show Must Go On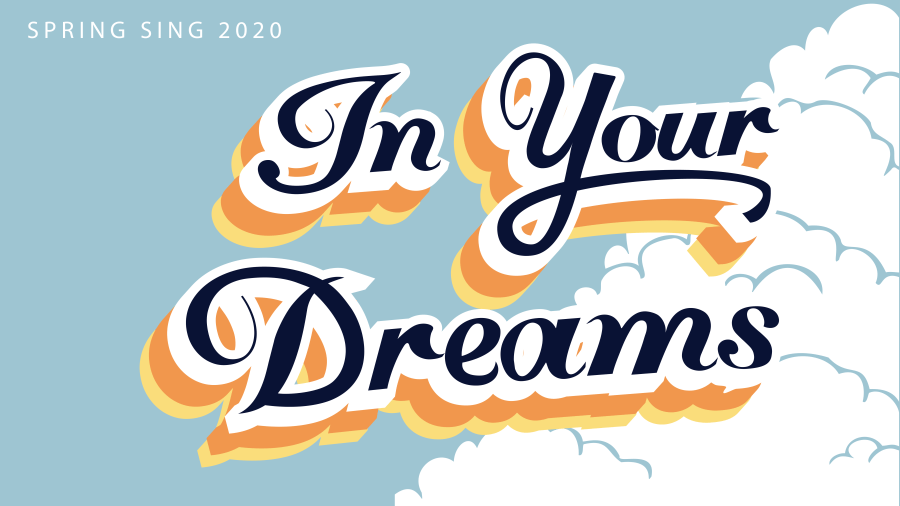 Did you watch the first-ever virtual Spring Sing livestream on April 25? If you missed it, you can watch the recorded version. The show begins 10 minutes into the recording.
---
Encourage a Westmont Student Today
Would you consider composing a note of encouragement to Westmont students? Email your message to alumni@westmont.edu. Some of our students have experienced seven disruptions during their college years due to natural disasters and a pandemic. You can bless them by acknowledging their challenges and standing with them in support and understanding. Keep the note short and sweet, preferably about 100 words but no more than  300-500. Please give your permission to share your note of encouragement. 
Submit a Note on Encouragement
---
Warriors Helping Warriors by Posting Jobs
Help a new graduate or any alum find a job
Fewer than 10 weeks ago, this year's graduating seniors were planning on entering a job market with historically low unemployment. The spread of COVID-19 has made sudden and dramatic changes, so the class of 2020 faces an astonishingly different world than they expected just a few months ago. 
Will you support our graduating seniors? If you or your company are hiring (or plan to rehire soon), please consider posting  full- or part-time job opportunities on Handshake.

As an alum, you can also make an account and look for positions posted here for yourself.
---
Get Social
Check out the new Westmont Alumni Group on Facebook.
---
We're Making Homecoming Plans
Westmont plans to celebrate Homecoming October 16-18, 2020. Do you have a fun idea for this year's theme? Send us your suggestions, and we'll send you a $30 gift card if we choose your idea as our 2020 theme. 

Beginning this year, we hope to include some virtual components to our events, including your reunions. If you have expertise and experience hosting virtual events, we'd love to hear from you. Submit your ideas for a theme and share your virtual suggestions with us at alumni@westmont.edu.
---
Class Reunion Teams Forming for Classes Ending in 0 & 5
Calling all reunion classes! We don't yet know exactly what reunion activities will need to look like in the coming year, but we request your input and involvement as we begin planning. Reach out now to a few classmates and have fun planning together. Email us at alumni@westmont.edu so that we can join with you.

We'll keep you up to date on news and to-dos to get reunions events rolling.
---
Alumni Advisory Council Adding Members
One of many ways to get involved at Westmont
The Alumni Advisory Council is growing. Would you like to learn more about it? Council members provide feedback and leadership to strengthen alumni engagement. Key qualities include enthusiasm for thoughtful conversation about our programs and willingness to connect your own alumni networks to our events. Nominations are currently under review. When the council hits capacity, interested alumni can serve on support teams. We held our most recent Alumni Advisory Council meeting virtually!

Not sure about joining a council? That's OK! You can help at any level. Posting a job opportunity, helping with your reunion and writing a note of encouragement are a few concrete ways to get involved. We'll share more specific ideas in the days to come.
---
Westmont Connect
To use our resources most effectively, we're developing a version of Westmont Connect in-house. The website will be unavailable until late summer or early fall. We plan to offer the same great features for job searching and networking when service resumes. In the meantime, if you want to connect with fellow alumni, please reach out to us at alumni@westmont.edu.
---
Your Help is Needed
Alumni giving participation to unlock $25,000 match
Would you consider making a gift of $10, $25, or $50 to support the COVID-19 Emergency Relief Fund today? A generous friend has pledged $25,000 to multiply the impact of alumni gifts for this critical need. The donor seeks to inspire many alumni to come together and make a huge difference with a gift of any amount. Please join us! www.westmont.edu/donate