The Music Department strives to provide appropriate piano accompanists for all regular curricular purposes including for-credit lessons, colloquia appearances, jury exams, masterclasses, and formal Junior and Senior recitals. Any student who wishes to receive Department provided accompanist services should inquire to Dr. Steve Hodson.
At times students need additional services for individual projects and off-campus events, the funding for which may not be provided by the Music Department. Below is a list of student pianists who are regularly employed by the Music Department, and a listing of professional accompanists that our students and faculty have successfully worked with in the past. If you need the services of an accompanist beyond what the Department has assigned to you or can provide, you may inquire with one of these individuals regarding what they will charge you to provide the services you need.
Choose an accompanist to schedule a rehearsal time with:
Collaborative Accompanists Available for Recordings, Lessons and Recitals
You are welcome to sign up for two back-to-back time slots if needed. Professors may sign up for their students two weeks in advance. Students may sign up six days in advance. Walk-ins are welcome!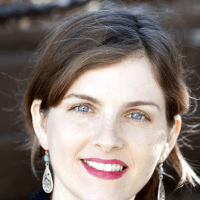 Erin Bonski-Evans
Erin Bonski-Evans, D.M.A. (ABD) is a prolific pianist and pedagogue.  She is recognized nationally and internationally for her work as a collaborative artist and teacher, and has held collaborative artist positions at Interlochen, Oberlin Baroque Performance Institute, Toledo Opera Association and Bowling Green State University.  Locally, she has accompanied for Music Academy of the West, Opera Santa Barbara, and Santa Barbara Master Chorale,  and coached and accompanied for Ensemble Theatre Company.  In addition to Westmont, Erin has been teaching at Santa Barbara City College for ten years, and currently serves as the Minister of Music at First Presbyterian Church.  She has recorded the piano works of Dr. Earl Louis Stuart, and has published pedagogical articles in American Music Teacher Magazine.
To view and sign up for Erin's accompanist hours, click the link below. Please note, that you must be signed in with your Westmont Email Account in order to access the document.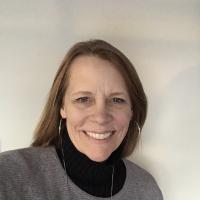 Lonnie Ostrander
Lonnie Ostrander, MMus in Piano Performance from Northern Illinois University, has enjoyed a versatile career as a musician over many years. Originally from Lancaster, Pennsylvania, Lonnie has traveled extensively, collaborating with vocal and instrumental students at universities such as Calvin University, DePaul University, Grand Valley State University, University of Arkansas, University of Michigan, and University of Notre Dame. Her work has included recitals, competitions, juries and auditions, as well as the occasional guest artist needing her expertise. She has accompanied various advanced college choirs, and has also been pianist for professional ballet companies, schools, and a variety of summer intensive dance programs. She has performed for musicals and operas, both in college and local community settings. Lonnie has maintained her own private studio over the years, teaching both children and adults. Additionally, she has taught university courses in class piano, applied piano, accompanying, vocal literature and world music. lostrander@westmont.edu
Additional Collaborative Accompanists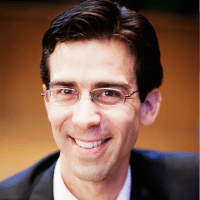 Neil Di Maggio
Neil Di Maggio, pianist and teacher, enjoys a full and diverse dual career as an active performer and teacher and as a researcher for Westmont College. He earned a bachelor's degree in piano performance summa cum laude from San Jose State University, where he studied with Beethoven scholar, Dr. Alfred Kanwischer. His Master of Music degree in piano performance is from the San Francisco Conservatory of Music where he studied under master teacher Mack McCray. He received a full-tuition scholarship and teaching assistantship for the graduate program at the University of California, Santa Barbara. There he earned his Master of Music in collaborative piano with renowned collaborative artist and professor, Anne Epperson. Other influential teachers are Yael Weiss and Betty Oberacker, and Laurette Goldberg (harpsichord). 
Neil's professional work has taken him from California to Phoenix to New York City and he enjoys a busy musical career of chamber and solo performances, collaborating with Westmont, City College, and UCSB faculty. Recently he partnered as harpsichordist with the faculty of Santa Barbara Strings, and served on the faculty of the Westmont Academy for Young Artists. The Santa Barbara Independent praised his "brilliant display" as soloist in Beethoven's Choral Fantasy with the Santa Barbara Master Chorale in 2004. Neil's students are frequent award winners with the Santa Barbara Music Club and the Performing Arts Scholarship Foundation competitions. Contact at 1-805-682-2792.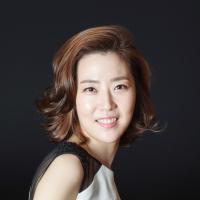 Hyo Jin Lee
Starting her professional debut at age 13 with Seoul Sinfonietta, Pianist Hyo Jin Lee has performed widely to critical acclaim throughout the United States, France, Australia and Korea. She performed in concertos with the W Philharmonic, Korean Symphony, Gangnam Symphony, Korea Senior Symphony, Cheongju City Philharmonic Orchestra and Los Angeles Doctors Symphony. In addition, Hyo Jin gave her recitals at Auditorium Gilles de la Rocque (Chourchevel, Paris), Steinway Hall (Sydney, Australia), Harvard Sanders Theater, Jordan Hall (Boston), South Hampton Cultural Center, Staller Center (New York), Seoul Arts Center, Kumho Art Hall, Sejong Cultural Center (Seoul).

As a collaborative pianist, Hyo Jin has worked with musicians such as Emerson Quartet, Colin Carr, Nicholas Cords, Lawrence Lesser, and Miriam Fried, to name a few. She pursued her music education in the United States starting in high school, studying with the world-renowned pedagogue Wha Kyung Byun and Russell Sherman, and continued to train at New England Conservatory of Music. Hyo Jin completed both her Bachelor's degree, Master's degree, and Graduate Diploma at the Conservatory with academic honors. She was also a recipient of the prestigious Adele Bramson Ganick Endowed Scholarship for demonstrating excellence in piano performance. She then went on to complete Doctorate of Musical Arts in Piano Performance, at State University of New York, Stony Brook, with Gilbert Kalish.

Hyo Jin has a wide range of teaching experience at institutions such as Seoul National University, Korea National University of Arts, Yewon school, Seoul arts high school and Music Academy at Seoul Arts Center.
Student Accompanists for Lessons and Recitals