Westmont Brass Instructors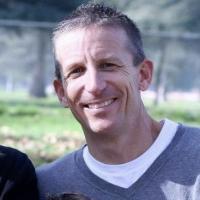 David Etterbeek, Trumpet
Selling out concert venues at jazz festivals across the US and Canada are some of Mr. Etterbeek's fondest early musical experiences. At 17 he was one of three finalists to advance in the Seventeen Magazine/General Motors Nationwide Concerto Competition. While in college he was chosen by Adolph Herseth to perform consecutive seasons with the Civic Orchestra of Chicago. Mr. Etterbeek has appeared as soloist with the Michigan Chamber Orchestra, Green Bay Symphony, Getty Museum Chamber Music Series, Colburn Chamber Music Society Series, Channel Islands Chamber Music Society, and on the Jacaranda: Music at the Edge series. He resides in Southern California and performs with the area's top ensembles including the Los Angeles Philharmonic, San Diego Symphony and New West Symphony. His students range in age from 8 to 78. Mr. Etterbeek received his BM from Northwestern University and his MM from the University of Southern California.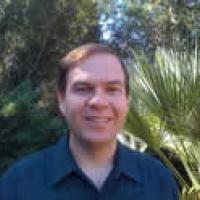 Eric Heidner, Trombone & Tuba
Eric C. Heidner, a native Santa Barbaran, is in his sixteenth year as the Director of Bands at Santa Barbara City College, where he directs both the SBCC Concert Band and the "Good Times" Jazz Ensemble.  Before joining the faculty at the college, he held the position of Director of Bands for Santa Barbara High School for five years.  In addition, he has worked with a great many local school music programs, including those of Dos Pueblos High School, Arroyo Grande High School, Bishop Diego High School, and numerous public elementary and parochial schools.  He holds a B.M. in trombone performance from UCSB, as well as an M.A. in musicology.  He earned his teaching credential from Westmont College in 1997, and has been teaching trombone there since 2008.  As a professional brass instrumentalist, he has worked with such greats as Doc Severinsen, Clark Terry, Alex Iles, Andy Martin, Bill Reichenbach, and Bill Watrous.  He also leads the SBCC Trombone Choir, an ensemble made up of trombonists from SBCC, UCSB, Westmont, and the greater Santa Barbara community.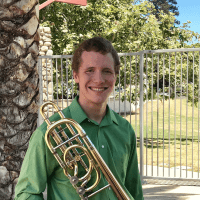 Stephen Hughes, Trombone & Tuba
Stephen Hughes currently teaches private trombone lessons at Westmont College. Originally from Rochester, New York, Stephen is in his fifth year as the music teacher at La Colina Junior High School.  Before coming to Santa Barbara, he earned his B.M in trombone performance at Oberlin Conservatory (studying with Jame DeSano), as well his M.A. in teaching at the Longy School of Music of Bard College, in Los Angeles.  Stephen's has taught and played around the world, from the Bronx, NY to the Youth Orchestra of Los Angeles, to El Sistema El Salvador.  As a brass professional,  has shared the stage with such artists as Gustavo Dudamel and Barbara Morrison, and played at venues like the Santa Barbara Bowl and the Eastman Theatre.  
Preston Shepard, Horn
Preston Shepard is an active free-lance hornist in the Los Angeles area.  A student of Joseph Meyer, he studied at Cal State University Northridge and Azusa Pacific University. Preston has performed with Los Angeles Opera, Long Beach Symphony, Santa Barbara Symphony, Opera Santa Barbara, San Bernardino Symphony, Redlands Symphony, Riverside Philharmonic, Pacific Opera Project, Los Angeles Symphony, Los Angeles Jewish Symphony, and many others around the Greater Los Angeles area.  He has also recorded on numerous feature films and television shows such as Geostorm, Inhumans, The Nun, Blood and Treasure, Untold, Homecoming Season 2, Star Trek : Lower Decks, Star Trek : Picard, Star Trek : Discovery, The Orville, and Solar Opposites, as well as for video game projects such as Fortnight, Overwatch and League of Legends.  Preston is also the professor of horn at The Master's University.