Alum Returns as Doctor of Health Center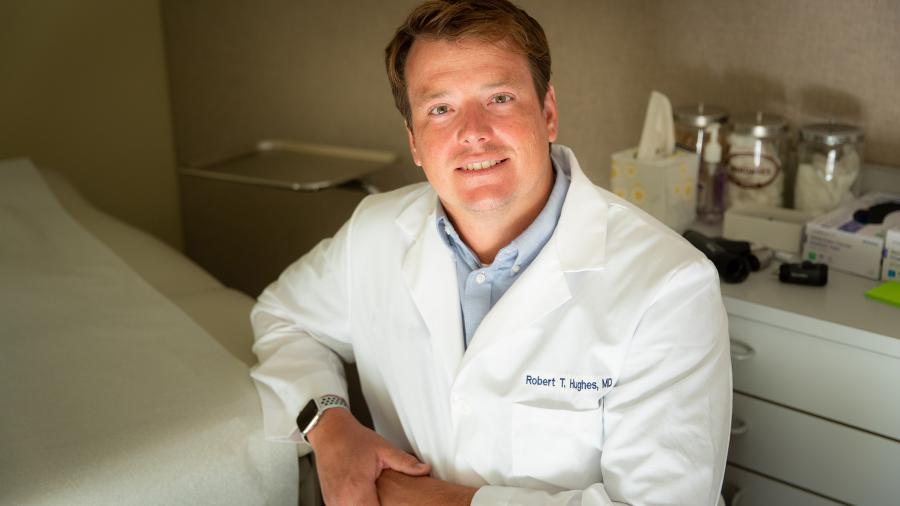 Dr. Rob Hughes '04 has wanted to direct student health services at Westmont since he worked in the Health Center as a student. Now, more than two decades later, he accepted this position following Dr. David Hernandez's retirement at the end of spring.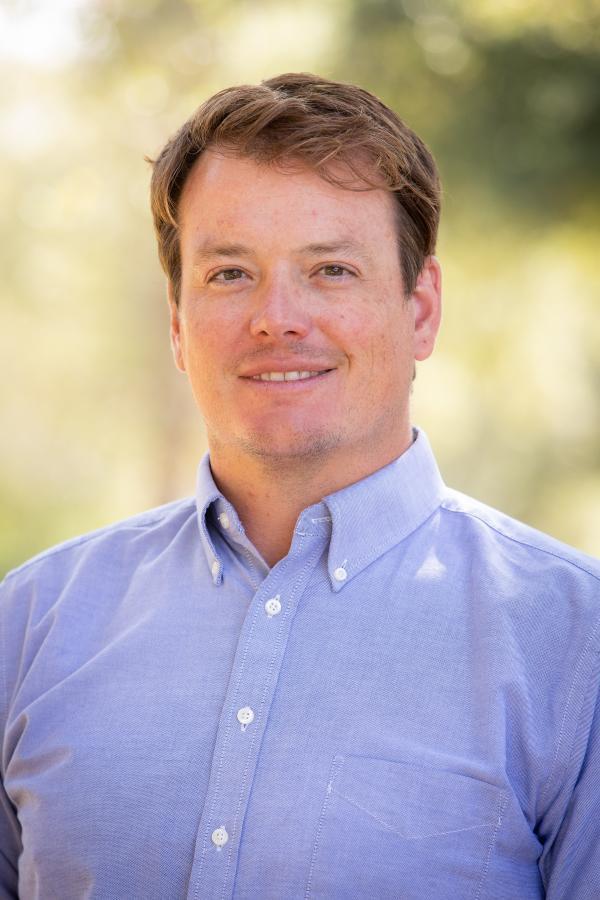 "I appreciate the care that me and my student colleagues received there," Hughes says. "I am drawn to the idea of coming back to serve the students whose position I was in all those years ago, supporting them to their best health.
"Dr. Hernandez was a great role model for me as a student. I was inspired by his Introduction to Medicine course, and able to witness firsthand his demeanor and love for college students as patients. He taught me that if you spend enough time with any patient, they will lead you to the diagnosis."
Hughes, a fourth-generation doctor, most recently served as staff physician and intercollegiate athletics medical director at UC Santa Barbara's Student Health Service for six years. Prior to that he worked at Sansum Urgent Care.
"My work experience has prepared me well to serve our Westmont students," he says. "My faith is what leads me to view each patient as a child of God and treat them accordingly."
He earned his medical degree from Loma Linda University School of Medicine and served as an intern/resident at Kaiser Permanente Fontana Family Medicine Residency, where he had a fellowship in sports medicine.
 "My education at Westmont prepared me for the rigors of medical school and helped me build a Christ-centered framework that has sustained me throughout medical school, residency training and my career as a physician," he says.
It was at Westmont where he met his wife, Dr. Kristen Kleen Hughes '04, a pediatrician for the Santa Barbara County Public Health Department. "I also have fond memories of Potter's Clay, working as a resident assistant for Armington A my junior year, and countless hours in the chemistry lab," he says. "I fully intend to live out the rest of my career serving in this role. I am looking forward to becoming more involved in the Westmont community along with my family."
That includes bringing the family, including son Bo, age 8, and daughter Summer, age 5 to cheer on the Warriors from the sidelines at athletic events.
---
Filed under
Campus News
,
Press Releases
,
Faculty and Staff
,
Alumni
,
Featured