Celebrating a Classic American Opera
Westmont presents Aaron Copland's great 20th century American opera "The Tender Land" January 28 and 30 at 7 p.m. at Center Stage Theatre in Paseo Nuevo. Purchase tickets, which cost $15 for general admission, $10 for seniors or military, at the Center Stage box office at centerstagetheater.org. Please visit the Center Stage website to view the latest COVID-19 requirements.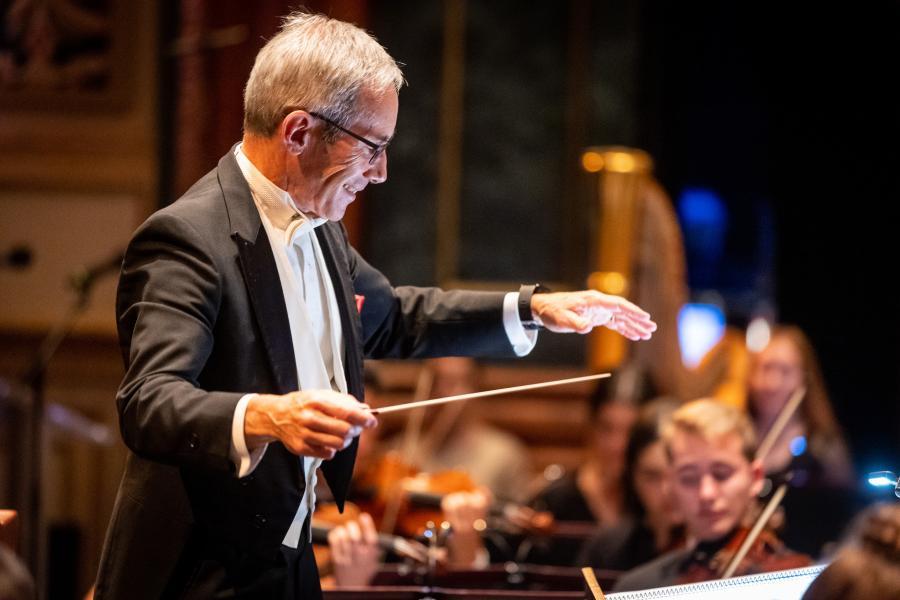 "This personal, poignant coming-of-age story still resonates today," says Michael Shasberger, Adams professor of music and worship, who directs the music. "The themes include redemption, community and faith as Midwestern farmers strive to honor their family and accept changes in the midst of challenging times."
Copland was inspired to write "The Tender Land" after viewing Depression-era photographs of Walker Evans and reading James Agee's "Let Us Now Praise Famous Men." Horace Everett wrote the libretto for the opera.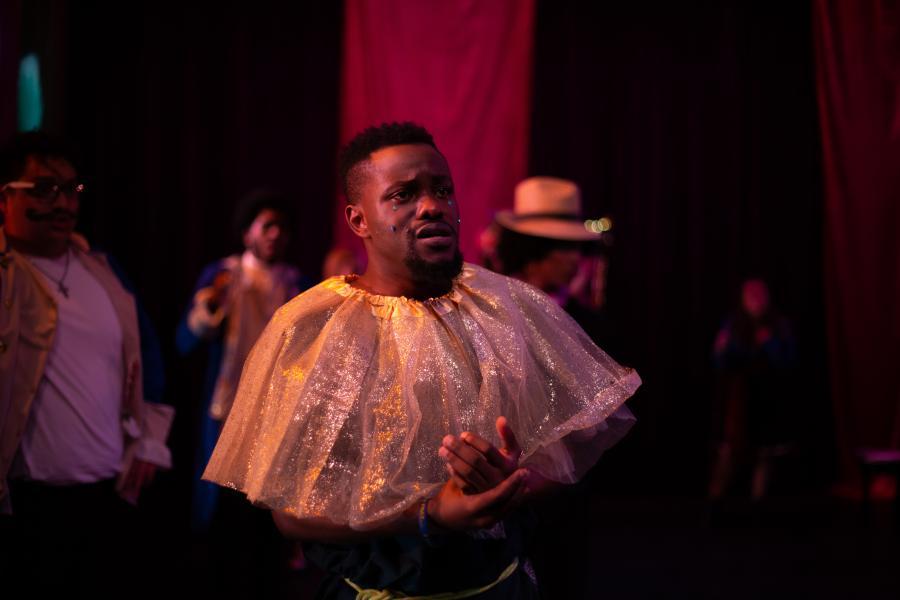 The entire Westmont College Choir will perform in the production, best known for "The Promise of Living."
Westmont alumna Christina Farris Jensen '09 serves as stage director after her successful collaboration with the music department last year on the video presentation of "The Elixir of Love." "We're delighted to work with Christina again and benefit from her connection to the college and her passion for opera," Shasberger says.
The cast includes junior tenor Sibongakonkhe Msibi, an international student from Swaziland, who earned a fellowship to the Music Academy of the West's 75th anniversary Summer School and Festival in 2022. Other cast members include Joy Sturges (Laurie Moss), Emma Daniel (Ma Moss), Abbie Carter (Beth Moss, Sean Ryan (Top), Nathan Carlin (Grandpa Moss), Isaac Siebelink (Mr. Splinters) and Brianna Campbell (Mrs. Splinters).