'Crossing the Chasm' Author to Speak at Luncheon
Geoffrey Moore, a bestselling author, speaker and adviser, whose work focuses on the market dynamics caused by disruptive innovation, speaks at a Mosher Center for Moral and Ethical Leadership luncheon on Friday, Nov. 5, from 12-1:30 p.m. in the Simmons Center of Westmont's Global Leadership Center. A limited amount of in-person tickets, which cost $100 per person, are available for purchase at westmont.edu/mosher-event. An on-demand, password-protected livestream of the event will be made available for $25. For more information, please call (805) 565-7251 or email at specialevents@westmont.edu.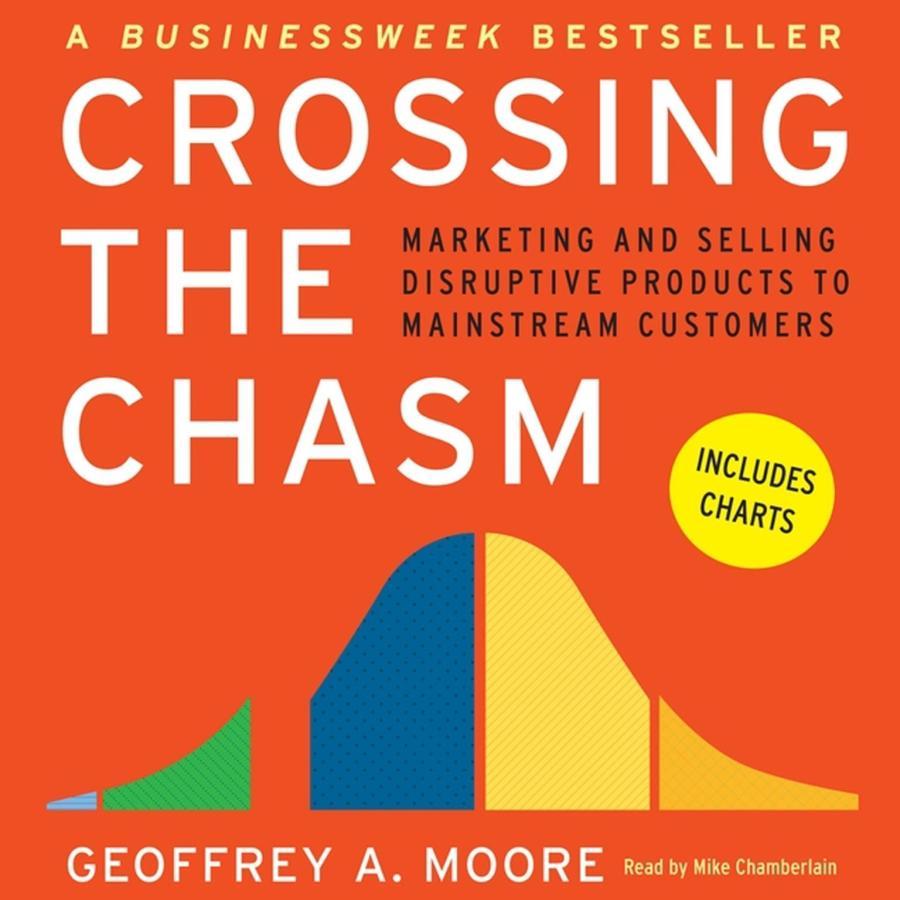 His first book, "Crossing the Chasm," describes challenges start-up companies face as they move from early adoption to mainstream customers. Now in its third edition, the volume has sold more than a million copies. His most recent work, "Escape Velocity," examines the difficulties companies face when attempting to drive innovation but inevitably struggle with internal challenges.
 "He is one of the most influential authors that many people have never heard of," says Westmont President Gayle D. Beebe. "Though he may not be a household name, he has been extremely impactful in the lives of many entrepreneurs by offering a framework to help their startups be successful." 
In 2006, the director of the Stanford Technology Ventures Program described "Crossing the Chasm" as "still the bible for entrepreneurial marketing 15 years later." Its success led to a series of other best-selling follow-up books, including "Inside the Tornado," "The Gorilla Game," "Living on the Fault Line, "Dealing with Darwin" and "Zone to Win."
When he is not speaking or writing, he splits his consulting time between start-up companies in the Wildcat Venture Partners portfolios and established high-tech enterprises, including Salesforce, Microsoft, Autodesk, F5Networks, Gainsight, Google and Splunk.
He has a bachelor's degree in American literature from Stanford and a doctorate in English literature from the University of Washington. After teaching English for four years at Olivet College, he returned to the Bay Area to begin a career in high tech as a training specialist. His career eventually transitioned toward marketing consulting, working first at Regis McKenna Inc, then with the three firms he helped found: The Chasm Group, Chasm Institute and TCG Advisors. Today, he is chairman emeritus of all three.
The Mosher Foundation sponsors a series of speakers in Santa Barbara, including Pulitzer Prize winners, who address the moral and ethical strengths and weaknesses of various American presidents and society in general.
Past speakers include: Bob Woodward, Pulitzer Prize-winning investigative reporter; Jon Meacham, presidential historian, Pulitzer Prize winner and contributing editor at Time magazine; David Gergen, former adviser to four U.S. presidents; Guy Kawasaki, an entrepreneur who worked with Steve Jobs to launch Macintosh; Daniel Kahneman, Nobel Prize Winner in Economics; Charles Duhigg, Pulitzer Prize-winning New York Times reporter; Jack Rakove, Pulitzer Prize-winning political author and professor at Stanford University; and Ronald C. White, author of several best-selling books, including "A. Lincoln: A Biography."
A gift by the foundation established the Mosher Center for Moral and Ethical Leadership that is part of Westmont's new Global Leadership Center, which opened in fall 2017.
---
Filed under
Press Releases
,
Campus Events
,
Faculty and Staff
,
Featured
,
Giving