Denu to be Installed as Provost, Dean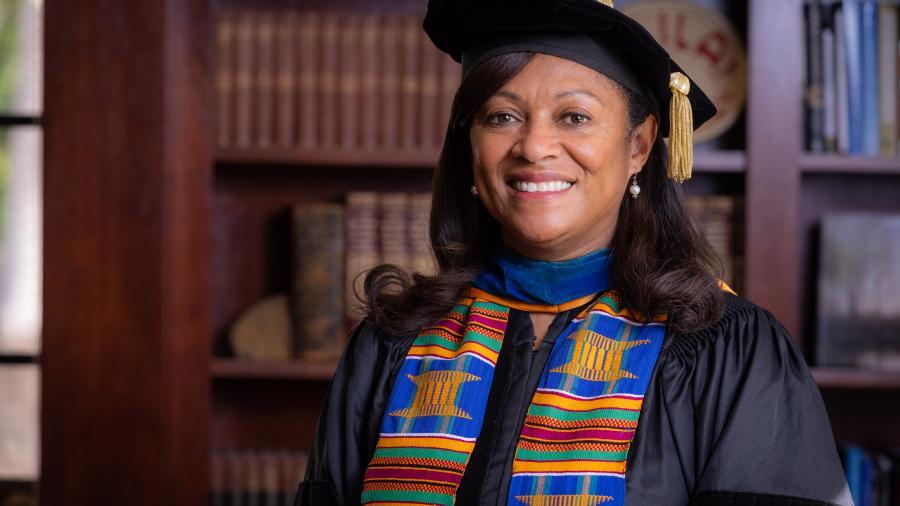 Kimberly Battle-Walters Denu will be officially installed as provost and dean of the faculty at Westmont on Friday, March 31, from 10:30-11:20 a.m. in Murchison Gym. The event is free and open to the public. Please RSVP here.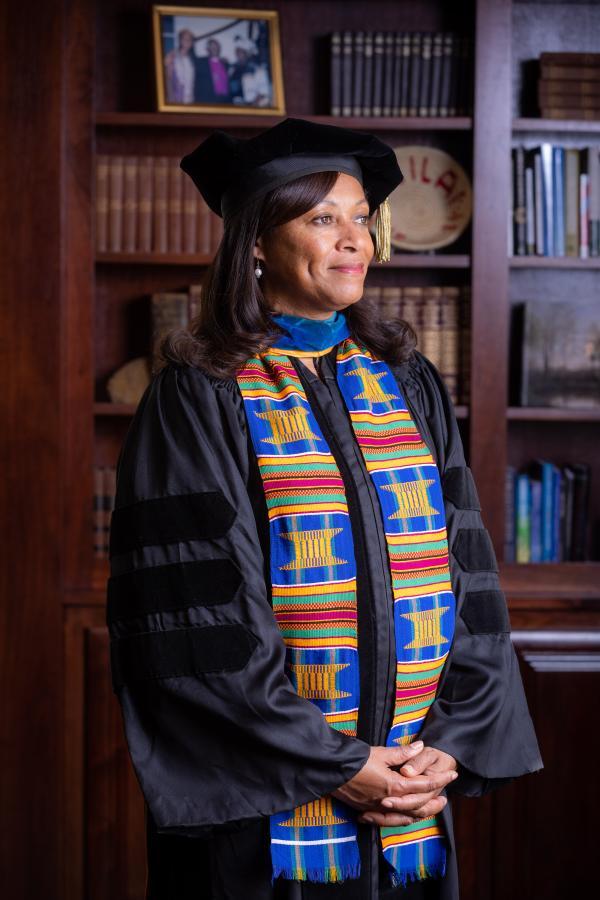 "We look forward to coming together as a community to thank God for his faithfulness and celebrate Kim on this special occasion," says President Gayle D. Beebe.
The ceremony, featuring faculty in full regalia, will include comments by Albert Tate, founder and lead pastor of Fellowship Church in Los Angeles County and the author of the book "How We Love Matters: A Call to Practice Relentless Racial Reconciliation."
Later in the day, Tate will speak about "How We Love Matters" in a free, public lecture from 1:30-2:30 p.m. in Page Multi-Purpose Room.
Denu, who grew up in South Los Angeles, became the college's new provost in August after 25 years of executive leadership experience in Christian higher education. An ordained minister, she previously served as interim director at the District Church in Washington, D.C.
Previously, Denu worked as vice president for educational programs for the Council for Christian Colleges and Universities (2019–2021), overseeing study abroad, programming, interfaith work, leadership development, planning for academic conferences, specific grants, budgets and support services for chief academic officers.
She spent much of her career, 1997–2018, at Azusa Pacific University, most recently as vice president and chief diversity officer. She served as special advisor to the president and provost, vice provost for undergraduate programs/special assistant to the president, vice provost for faculty support and special assistant to the president, associate provost, faculty moderator and director of the senate and a faculty member in the sociology department (1997–2008), advancing to the rank of full professor.
A two-time Fulbright scholar, she has conducted research projects in South Africa (2002) and Ethiopia, (2018–2019; her husband's native country). She has published on topics such as African-American issues, women and family matters, leadership, welfare reform and international relations. She speaks on these subjects at various national and international forums and conferences. In addition to serving on local and national committees and boards, Denu has taught undergraduate and graduate students on five continents. As a professor and a scholar, she seeks to model a life of service outside the academy.
Denu earned a Doctor of Philosophy in sociology at the University of Florida, a Master of Social Work from Temple University and a Bachelor of Arts in sociology at Vanguard University.