Mangrum Wins Prestigious Research Award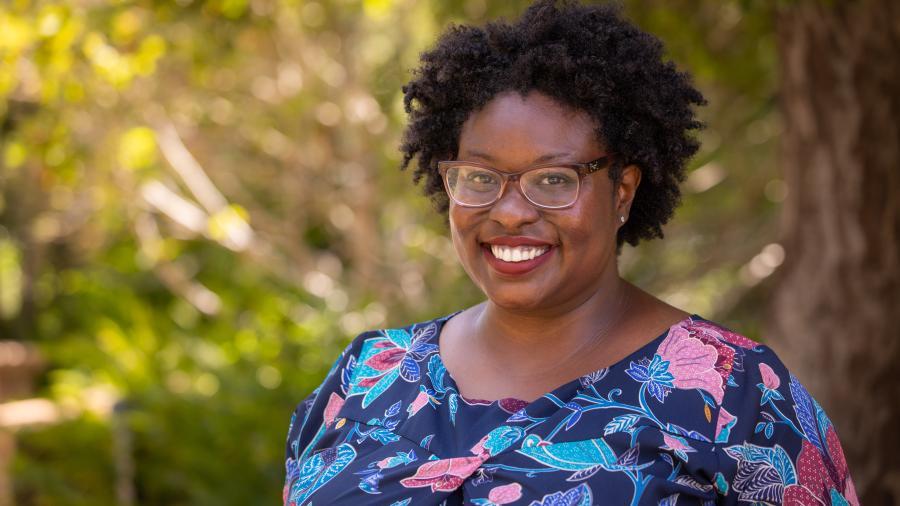 Kya Mangrum, assistant professor of English, has won a $9,900 Graves Award in Humanities research grant. A 2021 Westmont Teacher of the Year, Mangrum is conducting research for a new book exploring how Americans remembered and wrote about slavery and the Civil War in the first five decades (1865-1915) following Emancipation and the end of the war.
The grant, made possible by Arnold L. and Lois S. Graves and overseen by a committee from Pomona College, is given every two years to younger faculty members who've achieved "outstanding accomplishment in actual teaching in the humanities."
In the next few years, Mangrum will visit special collections libraries and archives across the country to uncover how U.S. fiction writers influenced the work of U.S. historians and vice versa. "In the decades following the war, how did different communities, particularly religious communities, decided what was true about both the war and slavery?" Mangrum asks. "How did stories about the Civil War and slavery influence how Americans lived, worked, learned, played and worshiped?"
At a time when funding for the humanities is shrinking, Mangrum says it's important that we learn from challenging histories. "As a Christian living and working in the 21st century, I believe that God, as a God of truth, wants Christians to be active participants in all aspects of intellectual endeavor, including the humanities," she says. "The humanities, particularly those aspects of the humanities that seek to interrogate and reveal hard histories, is a key site in our pursuit of God's truth."
She contributed a chapter, "Beheld by the Eye of God: Photography and the Promise of Democracy in Fredrick Douglass's 'The Heroic Slave,'" to the 2019 book "Race and Vision in the Nineteenth-Century United States."
She graduated from the University of California, Berkeley, and earned a master's degree and doctorate from the University of Michigan. She held a two-year appointment as a Mellon Diversity Postdoctoral Fellow at Cornell University before joining the faculty at the University of Utah. She also received fellowships from Penn State and the National Endowment for the Humanities.
Mangrum began teaching at Westmont in fall 2018. "When I think about the past four years, I am most proud of my students," she says. "Their curiosity, commitment, intelligence and love for God and God's people inspire me."
---
Filed under
Faculty and Staff
,
Campus News