Musical Talent Shines at Guild Competitions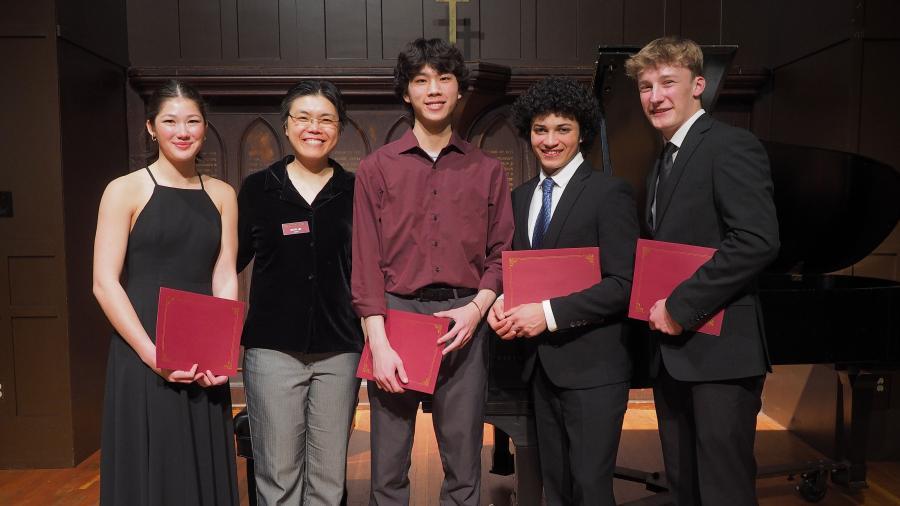 The Westmont Music Department awarded large scholarships to instrumentalists and singers as part of its annual guild competitions, attracting stellar young musical talent to the region.  Aaron Wu, a cellist from Glendale, won the 11th annual Instrumental Guild Competition Feb. 25 and will receive more than $10,000 in annual music scholarships (more than $40,000 for four years). Each finalist will receive $10,000 in annual music scholarships. Camden Wright, a baritone singer from Castle Rock, Colorado, won the fourth annual Vocal Guild Competition on March 4 and will receive up to $10,000 in annual music scholarships, and each finalist will receive $6,500 annually to study at Westmont.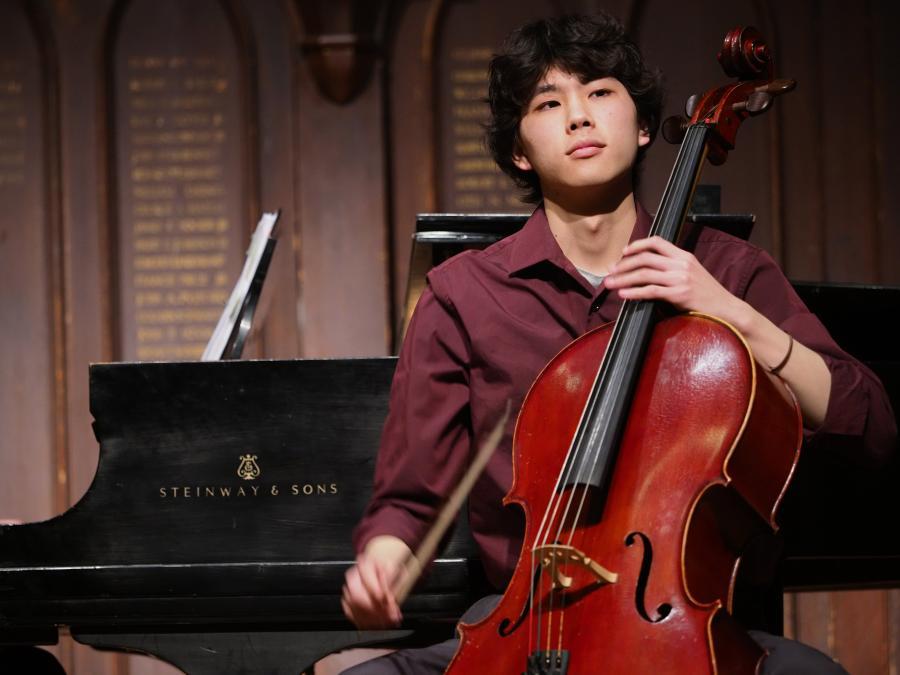 "The Music Guild awards have helped numerous highly talented students attend Westmont, and they've helped enhance the musical culture of our community," says Run Lin, chair of the music department. "There was great camaraderie and spirit among all the student musicians. The ethos of the evening focuses on celebrating the gifts that God has granted these young adults and witnessing how they'll honor these gifts."
Wu performed with the Korean American Youth Symphony Orchestra for several seasons, playing at Walt Disney Concert Hall and at the Colburn Conservatory of Music, where he was a soloist. He's performed in the Montecito International Music Festival and has won the Callie McGrath Solo Competition and Liana Cohen Music Festival.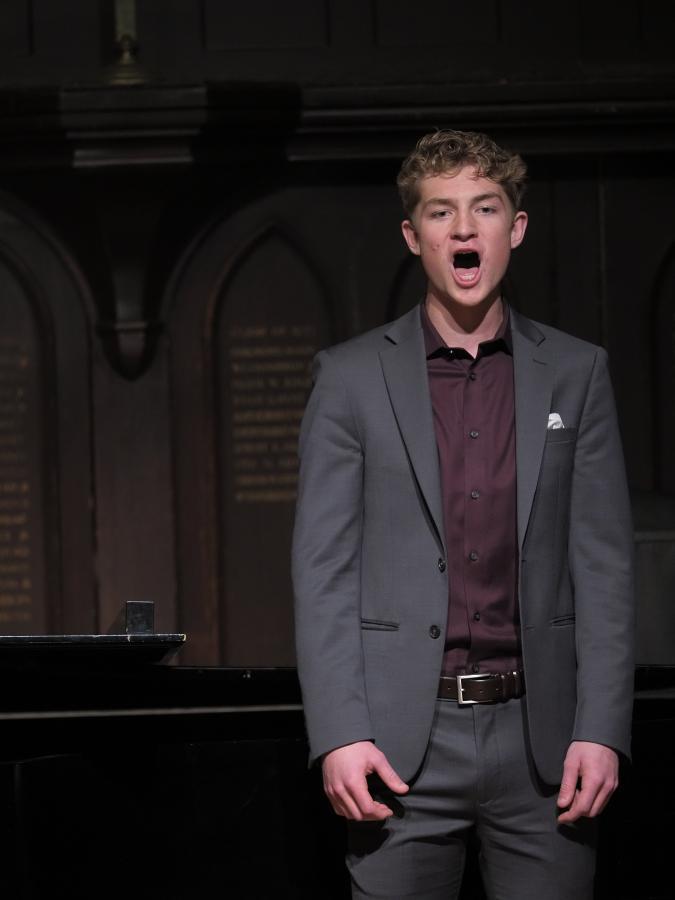 Wright recently performed as Pharaoh in "Joseph and the Amazing Technicolor Dreamcoat" in the Denver area. He has sung with the Colorado All-State and All-State Jazz Choirs, as well as with four choirs in his high school.
Lin joined fellow judges Steve Butler, professor of music, Daniel Gee, assistant professor of music, and Steve Hodson, professor of music, for both events. Han Soo Kim, associate professor of music, and Zig Reichwald, Adams professor of music and worship, judged the instrumental competition, and adjunct professors Bryan Lane and Sara Rockabrand helped judge the vocal competition.
The Music Guild at Westmont funds prestigious competitions. For information about becoming a guild member, please contact the Westmont music office at (805) 565-6040.