Musicians Perform in Guild Competition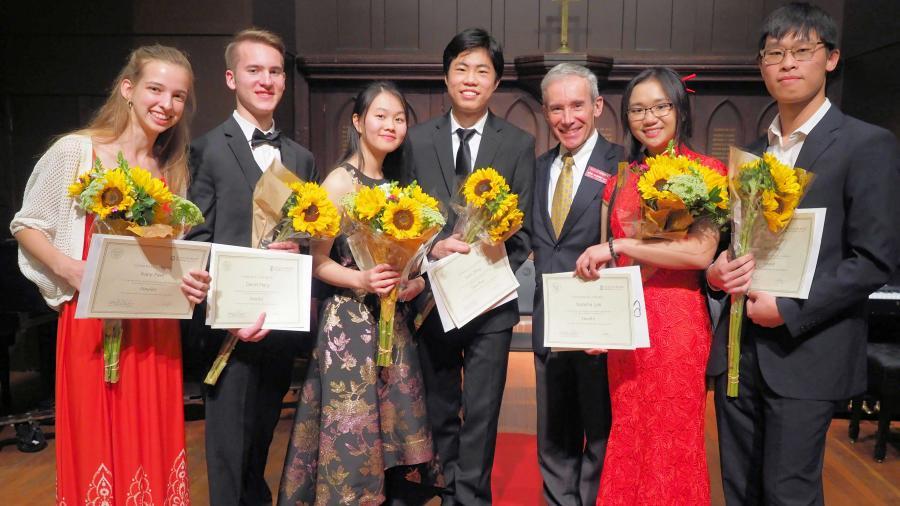 The Westmont Music Department holds its 10th annual Instrumental Guild Competition with six finalists performing for college scholarships on Saturday, February 26, at 7 p.m. in Deane Chapel. Each year the department invites prospective students with the most exceptional auditions to compete for the prestigious Guild Scholarships. The event is free and open to the public. Proof of vaccination or a negative test result within 72 hours of the performance is required.
Last year, violinist Sophia Chan of Loma Linda received up to $10,000 in annual music scholarships funds (up to $40,000 for four years) to study at Westmont.
This year's Guild Finalists include Rachel Harrington (viola), Andreas Olvera (trumpet), Faith Ellzey (harp), Grace Ellzey (violin), Hannah Lim (oboe), Corrie Bascom (violin).
The Guild for Music at Westmont funds the Guild Scholarship program. For information about becoming a guild member, please contact the Westmont music office at (805) 565-6040.
---
Filed under
Arts at Westmont
,
Campus Events