Westmont Names New Provost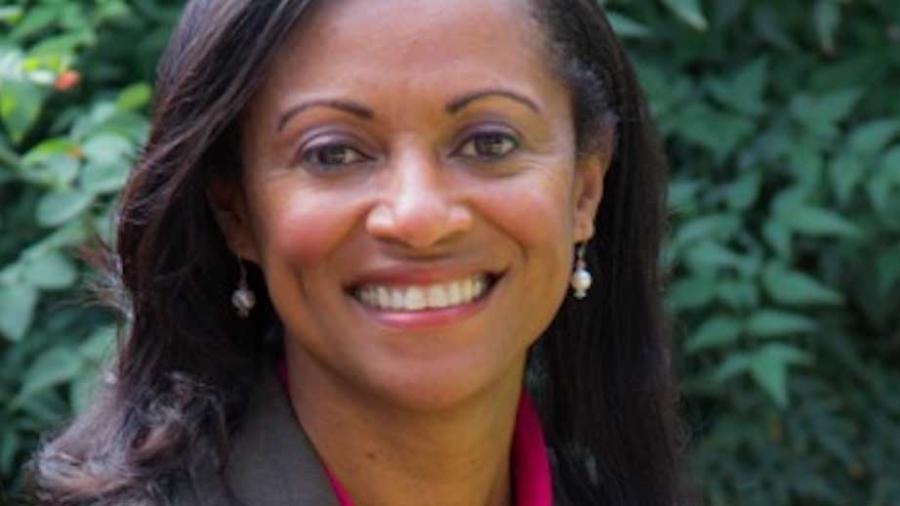 Westmont announces the appointment of Kimberly Battle-Walters Denu as the college's new provost beginning August 1, 2022.
"We're grateful to hire Kim Denu, a gifted leader, global scholar and a recognized educator with 25 years of executive leadership experience in Christian higher education," says President Gayle D. Beebe. "Deeply committed to her Christian faith, she brings a high level of integrity and a lengthy, proven track record of leading strong teams as an accomplished administrator and collaborator with both academic institutions and national organizations. She possesses the education, leadership and global experience and awareness we expect in our chief academic officer." 
A product of Christian higher education, Denu believes strongly in the value of institutions like Westmont, which can "speak to cultural matters, ameliorate social issues, and bring hope to hopeless situations." She seeks to uphold Westmont's academic integrity and the Christian mission of the college while building an atmosphere in which faculty and students feel valued, respected, seen and heard.
"It will be my great privilege to partner with Dr. Beebe, the faculty, and the entire Westmont community as we seek dynamic solutions and collaborative partnerships in the years ahead. I look forward to working with this incredible team of people committed to rigorous academics and a deep love for God expressed through our education to students from all over the world," she says.
An ordained minister, she currently serves as interim director at the District Church in Washington, D.C. In the past year, Denu, who comes from four generations of pastors, considered entering full-time ministry.
"But I felt God leading me to return to Christian higher education with my dual calling to work in the academy and with God's people. Westmont is the perfect place for me to combine my calling and passion for the academy and scholarly rigor and my heart for God," she says.
Colleagues from various Christian institutions who spoke to the search team praised her as an exceptional teacher and mentor. "She challenges her peers and students to strive for professional development in their thinking and writing and inspires them to pursue research and to publish their works," said one commenter, who has worked with her extensively.
Kim comes to us at an especially significant moment in our history as our society faces a critical need to build bridges and partnerships across multiple disciplines.
Previously, Kim worked as vice president for educational programs for the Council for Christian Colleges and Universities (2019-2021), overseeing study abroad, advocacy and programming, interfaith work, leadership development, planning for academic conferences, specific grants, budgets and support services for chief academic officers.
She spent much of her career, 1997-2018, at Azusa Pacific University, most recently as vice president and chief diversity officer. She served as special advisor to the president and provost, vice provost for undergraduate programs/special assistant to the president, vice provost for faculty support and special assistant to the president, associate provost, faculty moderator and director of the senate, and a faculty member in the sociology department (1997-2008), advancing to the rank of full professor.
A two-time Fulbright scholar, she has conducted research projects in South Africa (2002) and Ethiopia, (2018-2019; her husband's native country). She has published in the areas of African-American issues, women and family matters, leadership, welfare reform and international relations. She speaks on these topics at various national and international forums and conferences. In addition to serving on local and national committees and boards, Kim has taught undergraduate and graduate students on five continents. As a professor and a scholar, she seeks to model a life of service outside the academy.
Kim earned a Doctor of Philosophy in sociology at the University of Florida, a Master of Social Work from Temple University and a Bachelor of Arts in sociology at Vanguard University.             
Kim comes to Westmont after an extensive search.  Born and raised in Los Angeles, she looks forward to moving back to California with her husband and their three children.
---
Filed under
Press Releases
,
Featured
,
Faculty and Staff