Women's Polo Rides into Regionals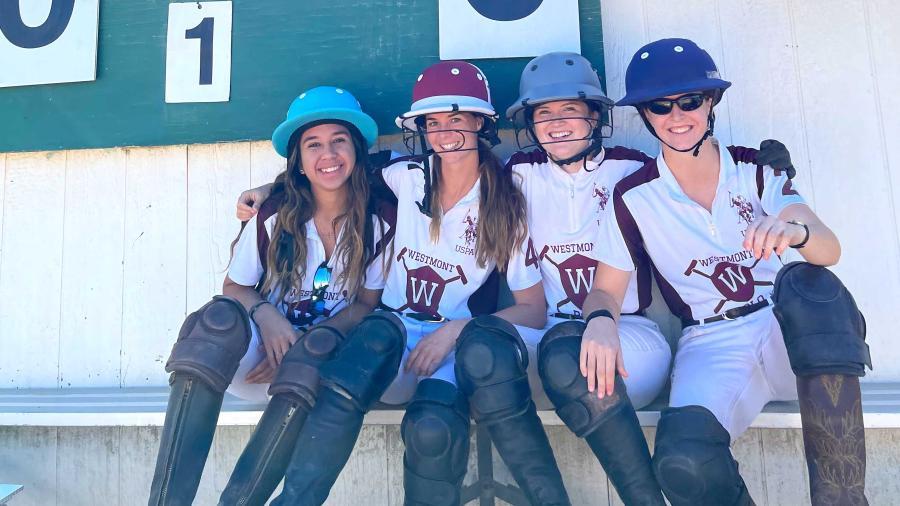 The Westmont women's polo team, fresh off a 15-1 victory over cross-town rival UC Santa Barbara, rides into United States Polo Association Regionals on Friday, February 25, in Los Osos. The Warriors will face Stanford, who they beat earlier this season, Cal Poly, UC Davis, USC, UCSB, Oregon State, Montana State and Idaho State.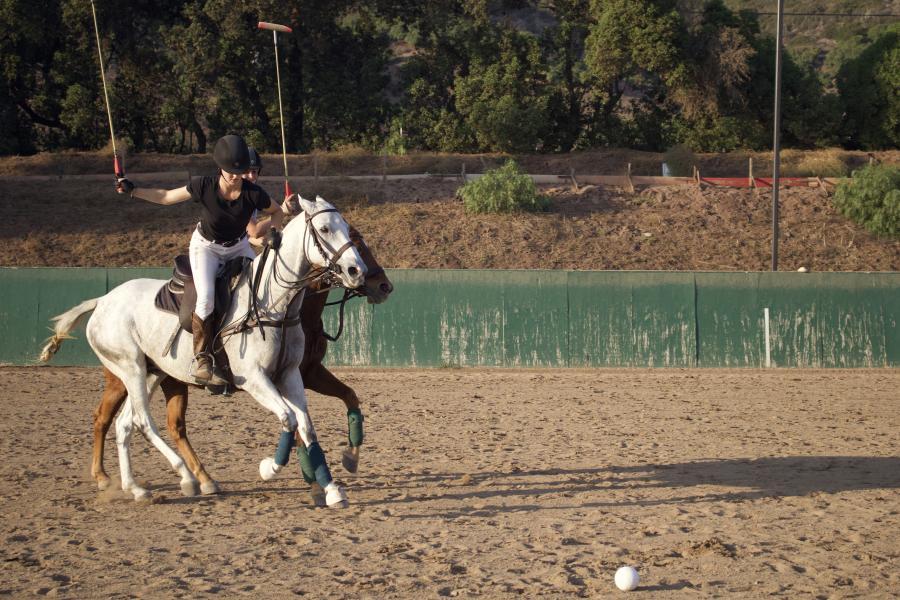 The team includes seniors Keilah Smith, club president Maggie Hine, Natalie Williams and Katherine Hill as well as junior and freshman Jolie Moran. Jeff Scheraga coaches the team at the Polo Academy at the Santa Barbara Polo and Racquet Club (SBPRC).
"Jeff's willingness to patiently coach beginner players has led to a cultivation of talent that's paying off for our program," Hine says. "The Polo Academy is the best place to learn how to play polo: amazing horses, coaches, and support from everyone.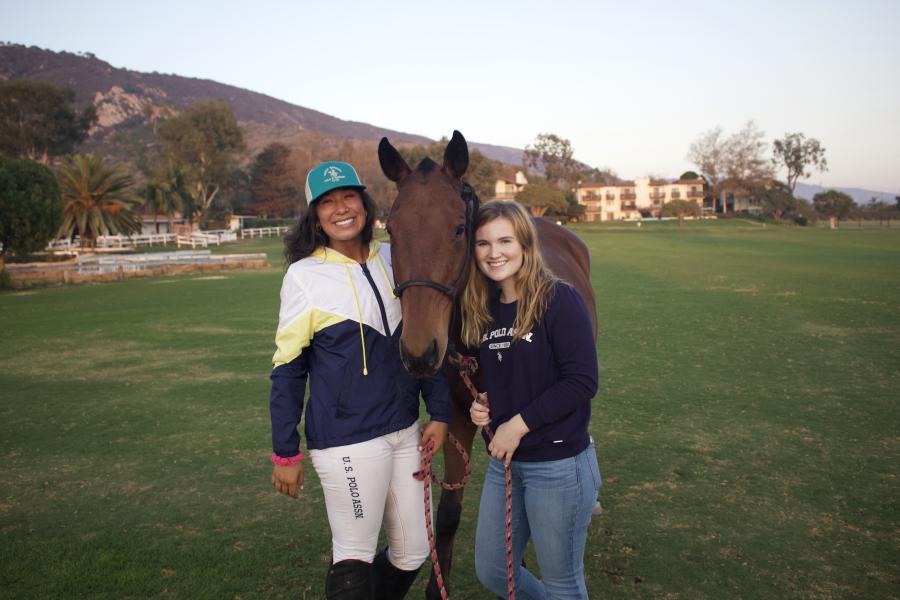 Unlike players at larger universities, Westmont team members don't receive athletic scholarships for polo. The non-profit Polo Training Center Santa Barbara works with donors who provide financial assistance. This support from the SBPRC and access to its facilities, 15 minutes away from campus, help the team continue to grow and play. "Not all schools are so blessed," Hine says.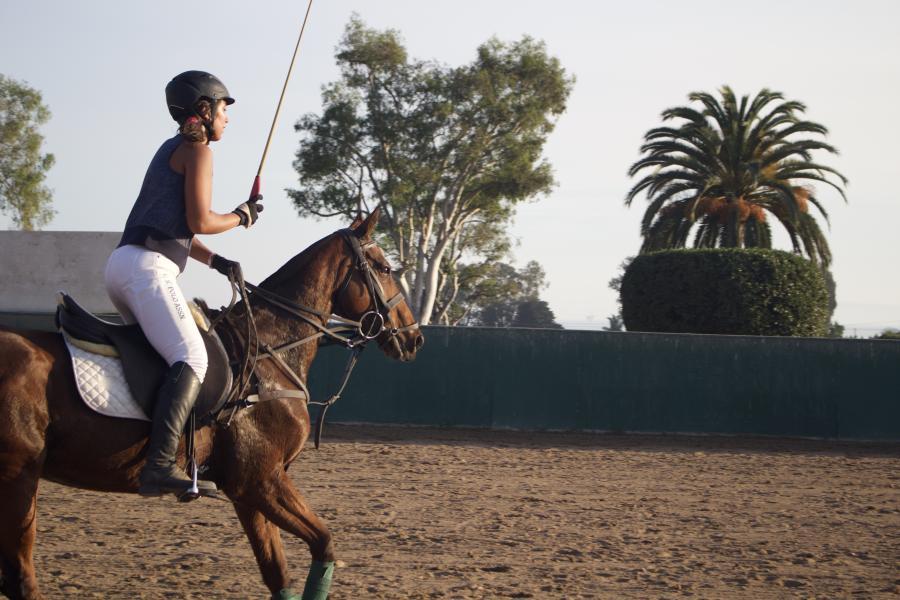 "Looking at the big picture, our dream is to recruit new players for next season and for the team to continue playing at the same level even though four of our starters are graduating. The potential is there because we have two new awesome members and just need one more solid player."
Polo became a club sport on campus more than two decades ago. The Westmont men's polo team won its first national title in 2013, the first West Coast team to win a national polo title since 1986.
This season will conclude with the 100th anniversary of the National Intercollegiate Championship hosted at the Virginia Polo Center in Charlottesville, Virginia, April 4-9, 2022.
---
Filed under
Student Stars
,
Featured
,
Sports