Institutes and Centers Eaton Center for Entrepreneurship and Innovation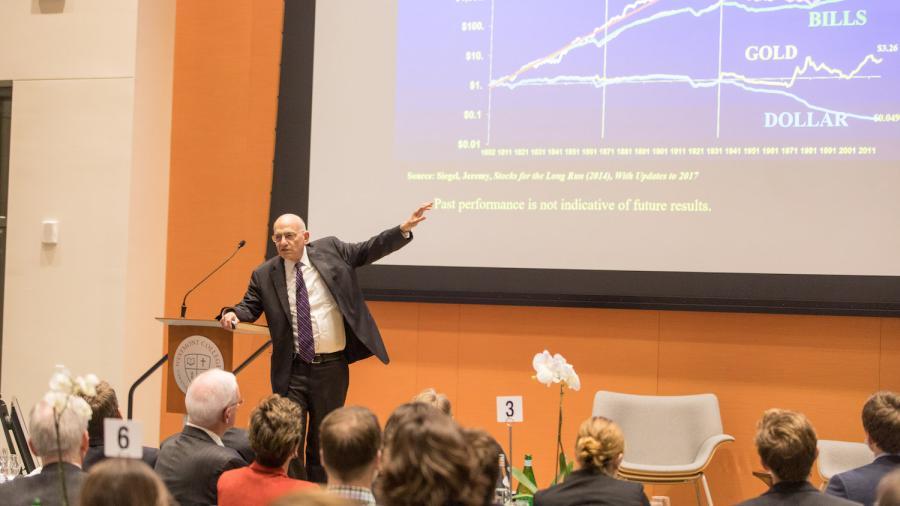 Entrepreneurship is agreeing with God that the world isn't as it should be, then doing something creative about it.
Welcome to the Eaton Center for Entrepreneurship and Innovation, a student-centric environment where we explore the often-challenging intersection of faith, learning and business.  Many colleges and universities develop similar programs and then claim to be growing tomorrow's leaders without ever allowing their students to become involved in the decision-making, operations and responsibilities of running anything entrepreneurial or innovative.  Not at Westmont.  This site was developed by our students; the content is produced by our students; the updates provided by our students; the internships filled by our students; new ideas thought of and explored by our students.  Student-centric is not just a catchy phrase that sounds nice on a website: it is our DNA here at the Eaton Center for Entrepreneurship and Innovation.
We are blessed with outstanding student leaders, and with the most caring, engaged Economics and Business alums I have met in my career. Alums willing to invest in their younger brother and sisters; alums who provide regular, one-on-one dialogue with our students; alums who partner with our students to provide micro-enterprise loans to needy people around the world; alums who provide robust, worthwhile internships to our students; alums who frequently travel back to campus to provide lectures on what's really happening "out there"; alums who support our program with their time, talent and treasure to assure that our current students have an even better experience than they had not that many years ago.
We are also blessed with a vibrant, thoughtful Santa Barbara community filled with outstanding leaders.  Leaders who often speak on campus; leaders who hire our students; leaders who make themselves available; leaders who constantly step up when we need guidance.
I know of no better place on the planet to receive an undergraduate Economics and Business degree.  Where students are released to discover their God-given talent, then allowed and encouraged to put that talent to work in meaningful and eternally-significant ways.  So I invite you to do what our students do: explore!  Explore this site; explore our program; explore ways you can become more involved in the incredible innovations that are being discovered, and the entrepreneurial spirit that is so infectious here on campus.
As always, I am at your service (though you'll likely get better answers from our students!).  I look forward to seeing you around.
– Rick Ifland, Director