English English Adjunct Faculty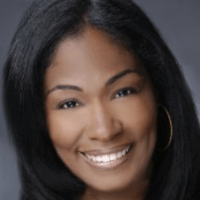 Wendy Jackson
Office: Reynolds Hall 106
Office Hours (Spring 2023): Wednesdays from 12:30-1:30 PM
Email: wjackson@westmont.edu

A native of Atlanta, Wendy Eley Jackson has over 25 years of experience in film and television. She received her B.A. in English Literature from the University of California at Berkeley and her M.F.A. in Screenwriting from the University of Georgia. Professor Jackson is a Lecturer in Film and Media Studies at U.C. Santa Barbara, where she teaches screenwriting. She serves as the CEO of Auburn Avenue Films, a production company specializing in entertainment that brings social awareness and engages audiences to participate in social change.

Her experience in the media industry ranges from working in made-for-television movies for TriStar/Columbia Pictures Television, to advertising and marketing with Turner Entertainment Networks, to developing television pilots for major networks. She recently received the Producers Guild of America mark for her work on the feature-length documentary Maynard, which explores the life and legacy of Atlanta's first black mayor. Currently, she is the Executive Producer of the documentary Welcome To Pine Lake and is in post-production for her latest documentaries, Her Inescapable Brave Mission and Counting The Ballots. In addition, she serves as a board member for Women in Film Atlanta, the Atlanta Film Society, the BronzeLens Film Festival, and the National Association for Television Arts and Sciences.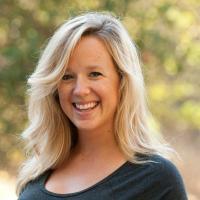 Anna Jordan
Office: Reynolds Hall 104
Office Hours (Spring 2023): By Appointment
Email: ajordan@westmont.edu
Anna Jordan is a writer and teacher living in Santa Barbara, California with her husband and four children. She holds a BA in English Literature from Westmont College and an MFA in Creative Writing from Vermont College of Fine Arts. Her short stories and essays have appeared on Cup of Jo, Verily Magazine, Literary Mama, Flash Fiction Magazine, Mother.ly, and elsewhere. Anna served as the Director of Creativity for the online storytelling community Coffee+Crumbs, where she was also a contributing writer. Her essays are featured in the Coffee + Crumbs book, The Magic of Motherhood (Zondervan 2017)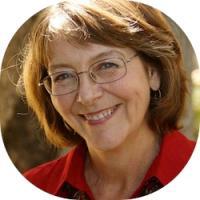 Marilyn McEntyre
Marilyn McEntyre, an enthusiastic member of the Westmont English department from 1996-2008, has taught workshops and courses at Westmont in San Francisco since then, as well as teaching at UC Berkeley and the Church Divinity School of the Pacific in Berkeley.  Trained in comparative literature, she has taught widely interdisciplinary courses for undergraduates, graduate students, and seminarians, including those that focus on how literature offers rich approaches to environmental studies, medicine, theology, and visual arts.  Her writing brings together reflections on language, literature, spirituality and health.  
Her books include Caring for Words in a Culture of Lies, Word by Word, When Poets Pray, Make a List, and, forthcoming in 2020, Speaking Peace in a Climate of Conflict and Dear Doctor.
You can learn more about her at marilynmcentyre.com.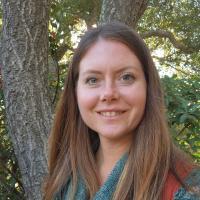 Holly Shelton
Office: Reynolds Hall 204
Office Hours (Spring 2023): Mondays and Thursdays 1:00-3:00 PM (and by appointment)
Phone: (805) 565-7145
Email: hshelton@westmont.edu
Holly Shelton has been described as someone who jumps into new situations with both feet and "not an indoor housecat." She thinks writing - like life - is  a process, and she shares this with her students. She has degrees in English, language teaching, applied linguistic, and composition/rhetoric from Washington State University, University of Washington, and the Canada Institute of Linguistics at Trinity Western University. Her areas of expertise are genre, literacies, translingualism, multimodal composition, and writing in the disciplines. She has studied and taught in Germany, Chile, Turkey, Canada, Kazakhstan, and the US.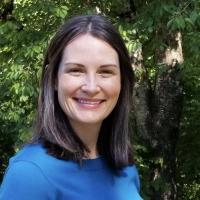 Diana Lynn Small
Email: dsmall@westmont.edu
Diana Lynn Small writes, acts, and directs for the stage. Diana also has training as a hospital chaplain and historic home curator. Diana earned her MFA in playwriting from the Michener Center for Writers at UT Austin and an MDiv from Austin Presbyterian Theological Seminary (PC-USA). Diana is a Company Member of Salvage Vanguard Theater (SVT) in Austin, TX and served as an Interim Artistic Director in 2017-2019. In the 18/19 SVT season, Diana directed the world premiere of Tryouts by Adara Meyers and the regional premiere of Anne Carson's Antigonick, which earned 6 Austin Critics Table Award nominations. Diana's new play House Play was developed at Berkeley Rep's The Ground Floor in 2017 and is performed in homes. Mad & a Goat has toured to seven cities since it was developed in 2013. Her play Good Day was selected for the 2015 Great Plains Conference PlayLabs, Kitchen Dog Theatre's New Works Festival and was a finalist for the 2015 Play Penn Conference.  Diana has worked with paper chairs theatre company in Austin having directed Elizabeth Doss's play Mast and performing/dramaturging Doss's plays Poor Herman, Catalina and The Divine Narcissus. paper chairs shared the world-premiere of Diana's play Hot Belly with The Syndicate in NYC (The Tank).