Giving Back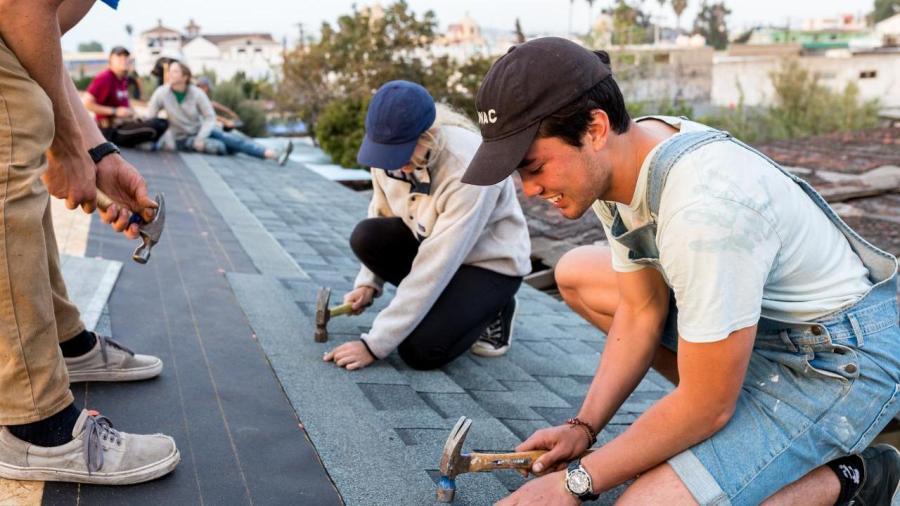 Westmont Wednesday is Here!
Today the entire Westmont community is coming together.
Every year, thousands of people from around the country, driven by a love for Westmont, give to support current students. They support scholarships, fund programs, and this year helped to provide for over $500,000 in COVID-19 protections to make it possible to continue a residential Westmont experience. Many of these are modest donations. 
Join alumni, parents, and friends with a gift to the Westmont Fund and support future generations of st.
No matter the size of the gift, your gift goes directly to student scholarships, helping to make a Westmont education accessible and affordable for those that will follow in your footsteps. 
Increase your impact and start the day strong!
An anonymous donor is matching any gift given to the Westmont Fund up to a total of $30,000.
Every student that gives a gift of $5 or more to the Westmont Fund will unlock a matched gift of $10 to the Westmont Fund.
As current students, you know more than anyone the impact of a Westmont education. Join fellow students and hundreds of others in giving back.
Any amount helps, even if it's just a couple of dollars!
Why Should You Give?
Everyone has benefited from the generosity of donations from parents, grandparents, alumni, and friends. At the close of a school year unlike any other giving is a way of saying thank you to those who have given before us and helped make our education possible. It is also our way of showing our support to the students that follow in our path.
Senior Class Gift
As many Westmont alumni have done before us, our class gift will support scholarships for the next generation of students. Our goal is to lend a hand to those who might not otherwise be able to experience Westmont
Gifts of every size are welcome! 
While it would be great if we all could donate $20.22 in honor of our graduating year, it is important to note that we value participation over gift amount. Let's make it to 100% participation and leave a lasting legacy of our collective support.
Commencement Bulletin Tribute Gifts
Every senior is invited to make a gift of $20.22 for each tribute message you wish to include in the commencement bulletin. Your gift counts in the senior class gift as well.
To meet printing deadlines, the deadline for tribute gifts is April 15, 2022. All other senior gifts can continue to be made up to graduation.