Mail Center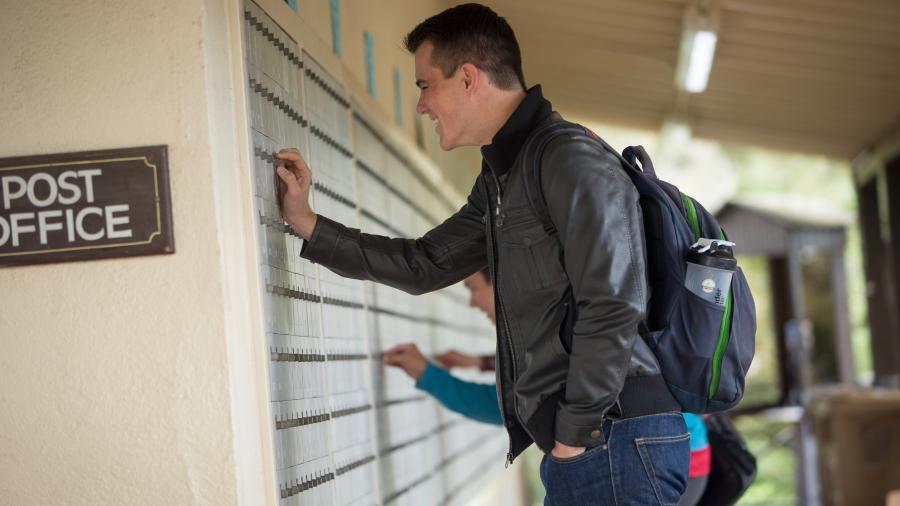 Westmont Mailing Services specializes in skillfully distributing mail essential to college communications - always looking beyond the status quo. Mailing Services is dedicated, through the services it provides, to advancing the mission and community life standards of Westmont College.
Contact Mailing Services at 805.565.6087 or mailcenter@westmont.edu. 
Hours of Operation
Updated 08/15/2022
Special Operating Hours:
Saturday, Aug 27 (Noon- 2pm) We will have the back door open for package pick up.
Sunday, Aug 28 (2pm-5pm) We will have the back door open for package pick up.
Monday-Friday Aug 29- Sept 9:
The back door will open an hour early, at 9:00am, for package pick up.
The shipping counter will open at 11:30am.

Regular Operating Hours:
The Westmont Mail Center is open M-F from 10:00 a.m - 4:00 p.m. and is closed for Chapel from 10:30-11:30 on M/W/F during the academic year.
Although we close at 4pm we do have carrier shipping deadlines for same day service. See below:

Shipping Deadlines:
FedEx Ground 2:00 pm; Express 3:00 p.m.
UPS 3:45 p.m.
USPS 3:45 p.m.
Observed Holidays:
October 10 - Fall Holiday
November 24 & 25 - Thanksgiving Break
December 23-January 2 - Christmas Break
January 16 - MLK Holiday
February 20 - Presidents' Holiday
April 7-10 - Good Friday/Easter Holiday
May 29 - Memorial Day
July 4 - Independence Day