General Education Committee People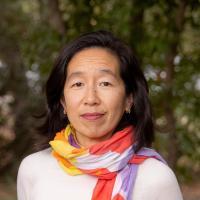 Felicia Song - Professor of Sociology
Dr. Felicia Song is a sociologist who studies the social and cultural effects of digital technologies on community and identity in contemporary life. Trained in history, communication studies, and sociology from Yale, Northwestern and University of Virginia, she is professor of sociology at Westmont College in Santa Barbara, CA.
She is author of a new book, "Restless Devices: Recovering Personhood, Presence, and Place in the Digital Age" (Intervarsity Press Academic). This book explores how our contemporary digital habits fundamentally form us in ways that shape loves and imaginations of what it means to be human. This book binds sociology and theology together, arguing that both are needed for understanding how to live wisely in a digitally saturated society. Her prior research includes her first book, "Virtual Communities: Bowling Alone, Online Together" (2009) which explored the democratic efficacy of online communities, and other studies on expectant women's online information-seeking habits and the evolution of "mommy bloggers." When she is not working, she enjoys tending the garden, learning to bake bread, and daydreaming about becoming proficient with the bass guitar. Dr. Song is elected to a term ending in Spring 2025.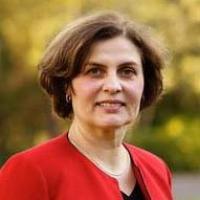 Tatiana Nazarenko – Dean of Curriculum and Educational Effectiveness
Dr. Nazarenko joined Westmont College as Dean of Curriculum and Educational Effectiveness in 2010. She chairs the PRC and works with all academic and co-curriculum departments on issues pertaining to curriculum development, outcome-based learning, student-centered teaching, and assessment. She also serves on the Academic Senate, AS Review Committee, and the College's Strategic Planning Committee. She completed her Ph.D. in Comparative Literature and Culture at the University of Alberta, and her master's in Educational Leadership and Policy Studies at the University of Washington. Her current research interests include assessing and promoting student success in various educational contexts.
Jana Mayfield Mullen - Director of Voskuyl Library
Dr. Jana Mayfield Mullen joined the Westmont faculty in 2001 as an adjunct professor in the history and religious studies departments. She taught Renaissance and Reformation history, cultural geography, North American religions, and HIS-010: World History, a Common Core GE course. Since 2013 she has served as a Westmont librarian, providing information literacy instruction, research guidance, and collection development for several academic departments. In 2020 she became Director of the Voskuyl Library.  She received a Master of Divinity from Southeastern Baptist Theological Seminary and a PhD with a concentration in 19th-century American religious history from the Southern Baptist Theological Seminary. Her master's in library and information science was granted by the University of Kentucky in 2012.  She has served several terms on the GE Committee as library representative since 2015.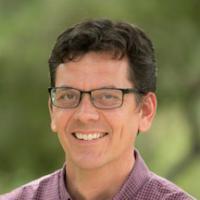 David Hunter - Professor of Mathematics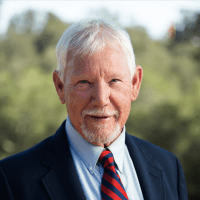 Steve Butler - Professor of Music
Dr. Steve Butler, an ASCAP award-winning composer, teaches music theory, composition, orchestration, and form and analysis. He earned his Doctor of Musical Arts in composition from the University of South Carolina. Sunhawk Corp. in Seattle publishes his works, which have been staged across the United States and in Europe. He has received funding from arts organizations such as the American Composers Forum, the Esperia Foundation, the County Arts Council of Santa Barbara, the Contemporary Arts Forum, the Richard/Lexington County Arts Council, and the South Carolina Arts Commission.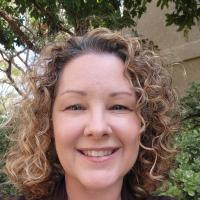 Tara Sturges - Assistant Registrar, Recording Secretary
Tara Sturges joined Westmont in June 2020. She is a first-generation college
graduate who earned her M.S. degree in Leadership in Higher Education at Pepperdine University. Tara worked for eight years at Simpson University in northern California, and five of those years were spent in the Student Records Office. At Westmont, Tara manages articulation agreements with numerous community colleges, oversees the evaluation of transfer work for Westmont applicants, works with faculty in advising rising seniors in their finalizing of Application for Degree details, tracks the progress of seniors to verify they are on track for completing their degrees on time, and assists with the data side of commencement.