Outstanding Graduates Data Analytics
2020
Chena Underhill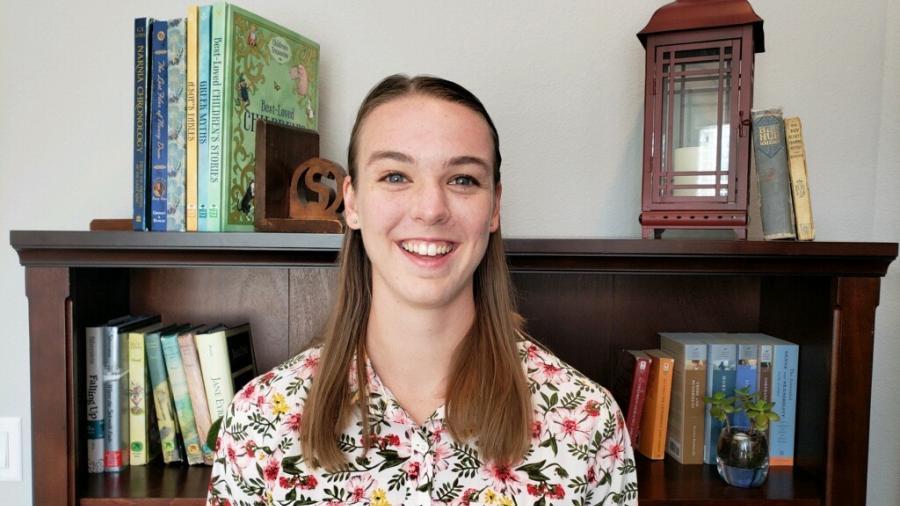 Chena Underhill '20 is the complete package: scholar, athlete, artist, professional. In the classroom, she's whip-smart, meticulous, and thoughtful. She finds delight in beautiful ideas and impactful applications. She is a leader amongst her peers. Chena is never domineering, but a gentle, unrelenting force for careful thinking and organization. Her presentations are playful, energized, and consistently insightful. Chena is always open to a challenge, whether that's mastering a new technology or vaulting to new heights on the track. And she does it all with the poise and precision of a ballerina. Don't be intimidated because she carries her own keyboard (she'll tell you she needs a new computer). Be intimidated by what she'll do with it.
2019
Kaylee Yoon
Kaylee Yoon '19, one of Westmont's first data analytics majors, is described by professors as an exceptional student, researcher and trailblazer. She worked with professor Don Patterson's research that uses machine learning techniques to detect cerebral palsy in premature babies. "I am also doing research with the Westmont Office of College Advancement for my senior capstone project," she says. "I am building an artificial neural network that predicts how much a donor will give to Westmont in the next year." As a double major with economics and business she spent a semester abroad with Westmont in Asia. "It was so much fun experiencing a new culture with other Westmont students," she says. "We interned at Development Bank of Singapore, ate tons of new food, explored almost all of the cafes in Singapore and took trips to Hong Kong, Cambodia and Vietnam."
After graduation, she hopes to travel Taiwan for four months, conducting machine learning research as an intern. Eventually she plans on returning to the U.S. to work in the tech industry doing data analytics.
"Yet, for all of her success, she remains a kind and approachable person averse to taking the limelight," Patterson says.