Degrees & Programs Spanish
As a Spanish student at Westmont, you'll become proficient in the language. You'll also develop intercultural sophistication so you can live comfortably and effectively in the Spanish-speaking world.
Majors spend a semester studying abroad at an approved university and get immersed in the culture. At Westmont, you take small classes and work closely with professors who focus on speaking skills as well as grammar. They draw on personal knowledge of the language and culture as you read and discuss Spanish literature. Courses vary but always include language, literature, and civilization and culture. You leave Westmont ready for an ever-shrinking world with a wider perspective and appreciation of different cultural heritages.
Majors are required to take 40 upper-division units in Spanish, including one semester of 14-16 units at an approved university in Spain or Latin America. The department recommends that the semester abroad be taken in the junior year; in any case, the student must first have completed four semesters of college-level Spanish (or the equivalent) and four units of upper-division work.
| fall | spring |
| --- | --- |
| SP 3 (4) | SP 4 (4) |
| RS 10 or 20 (4) | RS 10 or 20 (4) |
| Distribution/Elective (4) | Distribution/Elective (8) |
| PEA 32 (1) | PEA Elective (1) |
Majors are required to take 44 upper-division units, including 16 units of upper-division Spanish courses taken at Westmont. Students will work closely with their major advisor, choosing a geographical area of specialization (Spain or Latin America) and related courses outside the Modern Languages Department. Students will complete one semester (14-16 units) abroad in a Westmont-approved program.
| fall | spring |
| --- | --- |
| SP 3 (4) | SP 4 (4) |
| RS 10 or 20 (4) | RS 10 or 20 (4) |
| Distribution/Elective (4) | Distribution/Elective (8) |
| PEA 32 (1) | PEA Elective (1) |
Spanish Minor (20 Units)
The Spanish Minor requires 20 units, 12 of which must be upper-division.
Spanish Faculty Highlights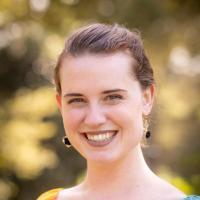 Joanna Martin '22
Email: jomartin@westmont.edu
Tel: (805) 565-6079
Office: Reynolds Hall
Career Paths
Becoming proficient in a second language and understanding people of another culture provide valuable competencies for any profession or career. You prepare to live and move in the global community as attractive and articulate witnesses for Christ. Every field needs people capable of communicating meaningfully with others, including:
Foreign Missions
Domestic Human-Service Agencies
Education
International Business
Law
Government Services
The Arts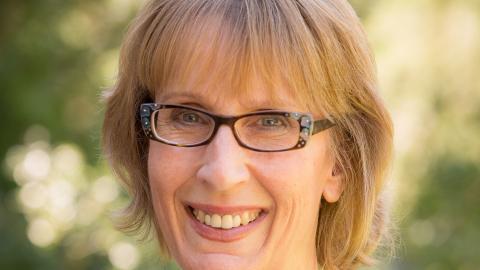 Mary Docter
Mary Docter joined with Laura Montgomery and Timothy Klinger of Wheaton College to present a paper, "The Ethic of Encounter: Teaching to Listen, to Learn and to Love," at the North American Regional Conference of the International Association for the Promotion of Christian Higher Education at Calvin College.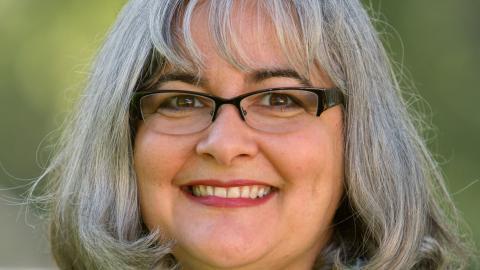 Lilly Fellows Grant for a diversity project
Tatiana Nazarenko and Dinora Cardoso received a grant from Lilly Fellows Programs in Humanities and the Arts for a diversity project, "From All Tribes and People and Languages." They have been giving presentations on the diversity research they did last year for Westmont's Institutional Learning Outcome assessment. They presented their paper, "Using Signature Assignments to Assess Student Learning about Diversity" in July at the Assessment and Collaboration Conference in Chicago.
Spanish Alumni
Samantha Corralejo '11: "My Spanish minor is one of the most rewarding accomplishments of my undergraduate career, and it continues to provide benefits in my professional and personal development. To experience all the benefits of learning a foreign language, make the most of your opportunities. Study abroad; I treasure my semester in Barcelona—I've returned twice. I developed lifelong friends, gained a strong appreciation for a culture other than my own, and bridged the gap between being a student of Spanish and a speaker of Spanish. Practice whenever you can. Have a Spanish-only rule with your classmates and professors, order your burrito in Spanish, volunteer to help the customer or client with limited English, or find an international pen pal. I earned a master's degree in psychology at the University of the Pacific specializing in parenting research, and it was a blessing to communicate with Hispanic mothers in my parenting class in their language. I am now in a doctoral program in psychology at Utah State University and will use my Spanish to expand my clinical outreach."
Justin Searway '13: "Being able to speak Spanish played a role in being hiring for all my jobs, and I have used Spanish in each one. Westmont's Spanish professors are some of the most knowledgeable scholars in their field and faithful and devoted believers who pursue knowledge and understanding to know God and glorify him. They are some of the wisest and kindest people I know, and they taught me as much about life as they did anything else. I lived with Dr. Elias' family for a semester, worked closely with Dr. Cardoso on a special project, and traveled to Mexico with Dr. Docter, so I got to know them well. Talking with them and observing their personal disciplines have helped me understand concepts like my relationship with God and gender roles in our society and cultivated my ability to listen, develop the discipline of self-sacrifice, and live a tangible, authentic and relevant faith in Jesus Christ. I work as a content producer at the Rock Church in San Diego.
Shelby Jones '14: "I came to Westmont with a passion for Spanish but with little direction. Through my Spanish classes and my semester abroad in Querétaro with Westmont in Mexico, I learned to love the Spanish language and Hispanic culture that continue to shape my life. My Spanish literature professors exposed me to stories and novels that make statements about human nature and Hispanic culture alike. As a Christian, I have found it important to read the literature and study the culture of people from around the world to better understand humankind as God's creation. I earned a master's degree in Spanish literature at UC Davis and work at the university's Dixon Language Center as an assistant instructor.
Laura Hasemeyer '10: "I graduated from Westmont with a degree in Spanish. College is for memories, friends, and learning to live away from home, but I encourage you to soak up as much knowledge as you possibly can about something you enjoy. Additional schooling is expensive, and college is the best time in life to learn. At my first job, we often had Spanish-speaking callers. Being bilingual helped me get hired and allowed me to handle these customers. I have also used Spanish to communicate with neighbors who don't speak English and during an around-the-world trip I took with my husband. I'm grateful for my wonderful professors and the opportunity to learn something that I love. I now work as a full stack web developer at Bracket Labs."