Goodwin Returns to Speak at Breakfast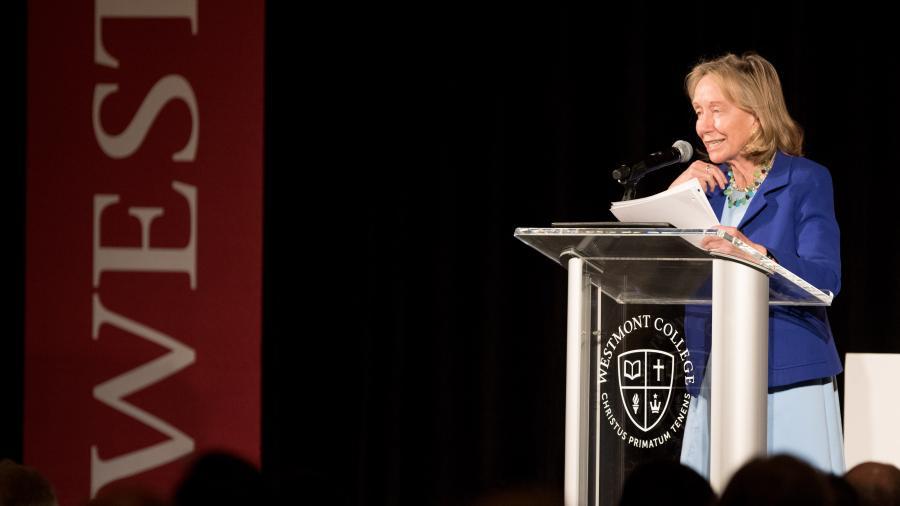 Doris Kearns Goodwin, world-renowned presidential historian and Pulitzer Prize-winning author, speaks at the 18th annual Westmont President's Breakfast on Friday, March 10, from 7-9 a.m. in the Grand Ballroom of Hilton Santa Barbara Beachfront Resort. Tickets cost $125 per person and are on sale now at westmont.edu/breakfast. Seating is limited, and tickets are sold on a first-come, first-served basis.
Goodwin has written seven critically acclaimed and New York Times bestselling books, including her most recent, "Leadership in Turbulent Times," which examines the lives and leadership skills of Abraham Lincoln, Theodore Roosevelt, Franklin Roosevelt and Lyndon Johnson.
Goodwin won the Pulitzer Prize in history for "No Ordinary Time: Franklin and Eleanor Roosevelt: The Home Front in World War II," and she has written bestsellers "Wait Till Next Year, Lyndon Johnson and the American Dream" and "The Fitzgeralds and the Kennedys," adapted into an award-winning, five-part TV miniseries.
Her book "The Bully Pulpit: Theodore Roosevelt, William Howard Taft, and the Golden Age of Journalism" is a dynamic history of the tumultuous first decade of the Progressive era. Steven Spielberg had acquired the rights to her book "Team of Rivals: The Political Genius of Abraham Lincoln," which was the basis for his award-winning film "Lincoln."
Since 2020, Goodwin has served as executive producer for the History Channel's miniseries events "Washington," "Abraham Lincoln," and "Theodore Roosevelt."
Goodwin, who spoke at the President's Breakfast in 2015, is the first luminary invited to return to speak at the event.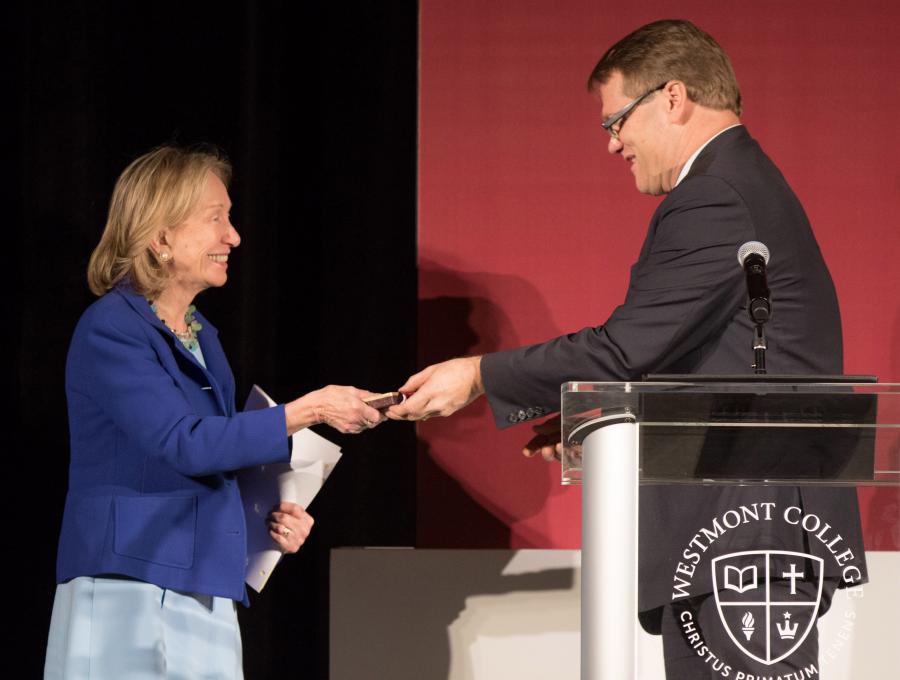 Past speakers include the late Gen. Colin Powell, the late David McCullough; Condoleezza Rice, Robert Gates, Walter Isaacson, Thomas Friedman, David Brooks, Gen. Stan McChrystal, Gen. Michael Hayden, Peggy Noonan, Daniel Kahneman, Nancy Koehn and Michael Lewis.
The Westmont Foundation, local businesses and individuals sponsor the President's Breakfast to promote discussion of significant issues. This year's Lead Sponsor is Bank of the West. Gold Sponsor's include Bon Appetit Management Company, Davies, the Eiler Family, David and Anna Grotenhuis, In Memory of Jim Haslem, HUB International Insurance Services Inc., La Arcada, MATT Construction, Lindsay and Laurie Parton, Reicker Pfau, Tim and Ashley Snider, Warren and Mary Lynn Staley, and Union Bank. For event sponsorship opportunities, contact Steve Baker, Westmont associate vice president for advancement, at (805) 565-7156.