Words of Warriors Coffee Shop Showdown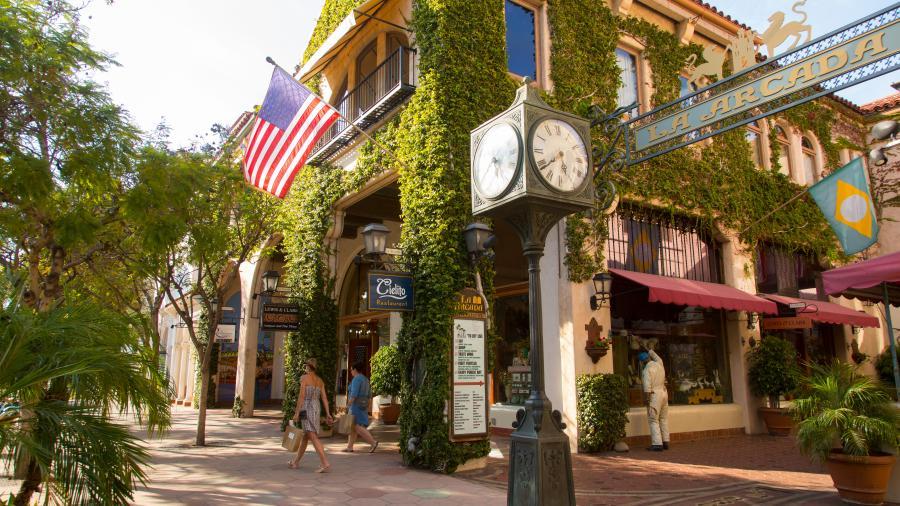 After the Trader-Joe's-inspired Grocery Store Showdown, I was inspired to take a critical look at another college necessity: coffee! Many of the coffee shops in town are like little Westmonts off the hill. With the new addition of Caje Coffee, I figured it was time to decide which coffee shop is truly (subjectively) the best. Now, I know this is a controversial topic, so don't take offense if I overlook your favorite study spot. This is just my take on how best to get your caffeine fix.
Each coffee shop is rated on vibes, seating, and the "yum" factor, which includes how good the drinks are and if they offer anything unique. We determined that price is irrelevant because coffee in Santa Barbara is all too expensive. Here we go!
7. Santa Barbara Roasting Company: RoCo is a sweet spot on lower State Street known for its living-room vibes. It's a fantastic study spot with lots of seating. In regards to the "yum" factor, RoCo is pretty much your average coffee shop. There isn't anything unique on the menu, but the coffee is really good. So don't count this one out just because it's in last place!
6. Handlebar: A long time Westmont favorite, students love Handlebar for its hand-roasted coffee beans. Its menu isn't anything special (other than how great the coffee is), and to be honest, there is so little seating! It has a fun theme going, sure, but Handlebar lovers are there for the coffee, nothing more.
5. Dune: Another Westmont favorite. I'm sure I've made some enemies by putting this one so far down the list. Don't get me wrong, I love Dune! They have a unique menu, with really great drinks (and toast!) you can only get there. The issue, though, is the seating! Neither of the locations have an abundance of seating, and with the new F45 gym next to the Anacapa shop, the study vibes have plummeted.
4. Dart: Only a little more than 2 years old, Dart is a trendy spot right in the middle of the Funk Zone. Their coffee is nothing special, but you go to Dart for the gorgeous garden across the street, not the coffee. It offers more than enough seating, filled with tables and cozy couches. Even better, the garden has WiFi, and on the weekends, you can enjoy live music while you study.
3. Lighthouse: Although Lighthouse has been in SB for awhile, the new location on Chapala has really upped its popularity at Westmont! It has an abundance of seating and great coffee! What my gluten-free friends and I all love, though, is those gluten-free muffins. If you're not gluten-free, I'm happy for you.
2. Low Pigeon: If you're a coffee snob, Low Pigeon is your spot. The menu isn't fancy, but that's because they keep their concept simple and focused. It's all about the beans. And it works, because their coffee is fantastic. They also have good outdoor seating!
1. Caje: Caje is nothing new to Santa Barbara, but their new location has blown up their popularity. After going there four times this week, I can see why! When you walk in, you feel like you have just landed in the islands of Greece. Fun chairs, a serene fountain, and even a fireplace make you want to stay forever. On top of all that, their drinks are amazing! Their plain ol' coffee is fabulous, but they are known for their signatures, stunning drinks that are more like works of art.
Clearly, you can't go too wrong with coffee shops in Santa Barbara: There are so many great options! Let us know which spot you try next!