Words of Warriors Three Worlds, Two Books, One Author: An Interview with Dr. Gregory Spencer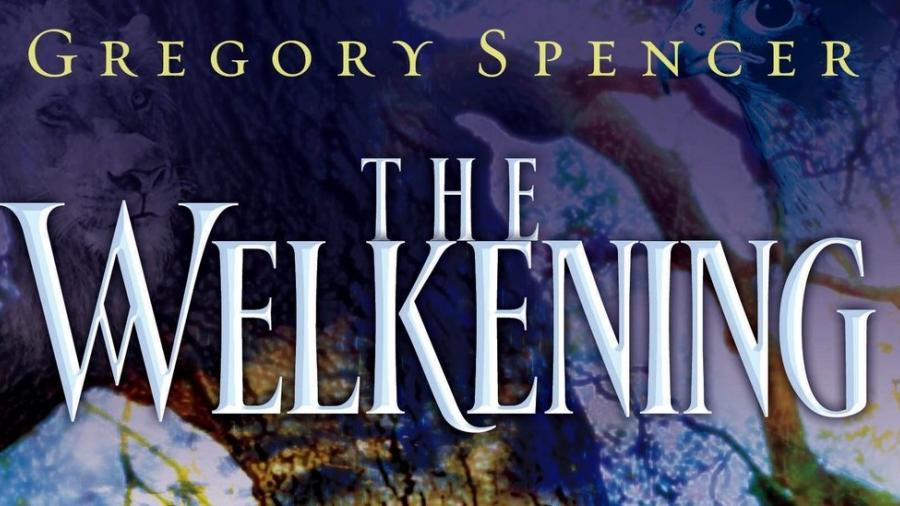 Every Westmont student considers dinners and game nights at professors' homes as highlights of their college experience. My first invitation came from Dr. Gregory Spencer, affectionately known as "Spence," famous for his theatrical teaching methods and his hard exams. But outside of the classroom, he is a fantastic author. I recently read two of his fantasy novels: The Welkening and its sequel, Guardian of the Veil. Each novel is a "three dimensional tale," following the story of four friends, better known as "the misfits," who find themselves woven into three worlds: Oregon, Welken, and a book they're reading. His stories are impossible to put down, complex in the woven narratives, but beautifully simple in how the characters and their realities feel tangible and relatable. This week, I got to ask Spence a few questions about his writing, so enjoy our interview below! It's OK; I avoid spoilers!
Q: Tell me about your history with writing. Why do you write? Why fantasy?
A: Lots of reasons. When I wrote the Welken series, I hoped to give a gift that was given to me: to have someone enjoy entering my fantasy world in similar ways to how I entered Narnia or Middle Earth. Stories build in a writer, and they "want to be told." You play around with it to see if you like what you come up with. Like many in my generation, I "cut my literary teeth" on fantasy, and I loved the hope one gets when "living" in a different "place" inside one's head. Somehow, writing needs to be the reward (but it's also frustrating and terrifying!)
Q: Any specific inspiration for The Welkening series?
A: When I was looking for a name for my fantasy world, I heard the history of "Hark, the Herald Angels Sing." Charles Wesley's first draft was "Hark, How all the Welken Rings." Welken is an old word meaning "sky" or (spiritually) the vault of heaven. I loved it immediately, looked it up in the OED, and discovered Welkening--a cataclysmic event in the heavens. You can find the line about "making the Welken ring" toward the end of the book.
Q: Of the three stories woven together, which came first? How did you thread them into one cohesive narrative?
A: Since my children were little, I've been telling them stories about Percival P. Perkins, Detective Cat, and his sidekick, Bones Malone, the Basset Hound. I tell these stories now to my grandkids. Actually, I thought I was just going to write a children's book. But as I worked on it, Lizbeth, Len, Bennu, and Angie "appeared" and made their presence known. So, I had the children's story, Welken, and Skinner, Oregon (Eugene, Oregon).
Q: As a Christian, do you write with a Christian lens?
A: I write out of who I am. It's a mistake to write to "make a point" in fiction. It almost always makes for a bad story. So you tell the story that's in you—and what's in you comes out. In my case, that includes my faith.
Q: Writing wise, what are you working on now?
A: I'm about two-thirds done with a semi-autobiographical novel about brothers growing up in an alcoholic home. It's poignant and funny, I hope. It's called Boomer Boy.
If you want to read his fantasy novels, or any of his other books, check out the Westmont library, the book store, or his website. Thank you Spence!