Westmont Magazine Athletes Tee Off and Dive in with New Golf and Swimming Teams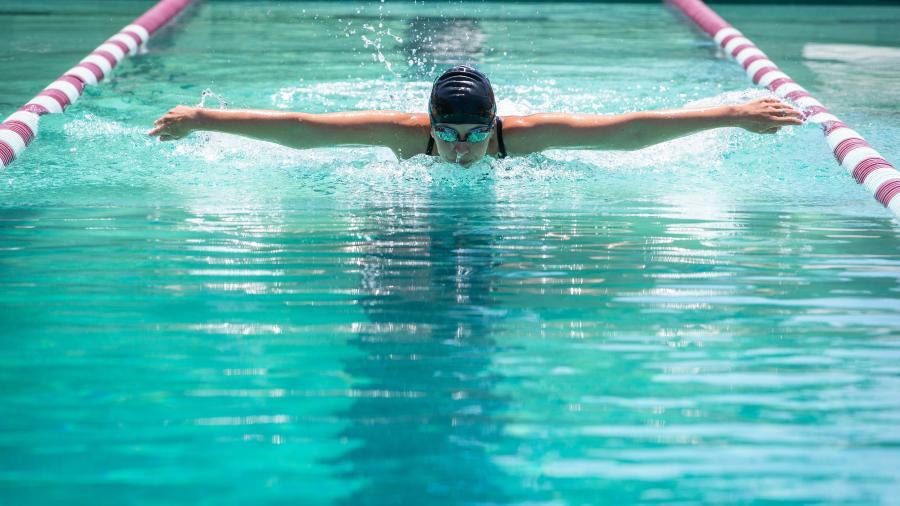 Westmont will launch women's swimming and men's and women's golf in fall 2019 thanks to a $575,000 gift from a philanthropic family in Tacoma, Washington. 
The Tom and Meg Names Family Foundation awarded $500,000 to the swimming program and The Names Family Foundation gave $75,000 to men's and women's golf. 
Megan Shagren '18, the daughter of Mark and Erin (Names) Shagren (a co-trustee of the Tom and Meg Names Family Foundation), graduated from Westmont in May with a degree in liberal studies. 
"I've been most impressed with the way Westmont cares for its students and with its strong academics," Erin Shagren says. "The professors are so friendly and have really cared about my daughter, which is important to me as a parent." 
Erin and her sister, Monica Names King, established the Tom and Meg Names Family Foundation after their parents passed away in 2016. "We both agreed that funding the swimming program was a great opportunity and something my parents would be excited about," Erin says. "My mom had come to Westmont Parent's Weekend for Megan's freshman year and really enjoyed seeing the campus. 
"Students have long requested that we add swimming, and I'm deeply grateful for the gifts from the foundations," says President Gayle D. Beebe. 
"I get a lot of calls from parents of swimmers looking for more options to compete at a top Christian liberal arts college," says Dave Odell, Westmont athletic director. 
An article in Swimming World Magazine says that swimmers rank among the top performing students academically. "That makes the sport a great fit for Westmont with its rigorous academic program," Odell says. 
Swimmers will train at Westmont's pool and at the Santa Barbara-owned Los Banos Del Mar Pool. Meets will be held at regulation pools in the Western Region and possibly Los Banos. 
Westmont seeks to recruit seven men and women for the first golf teams. Golfers will compete in the Golden State Athletic Conference and National Association of Intercollegiate Athletics in the spring. Local Montecito and Santa Barbara golf courses have all expressed support for the new teams. 
"The golf community has shown strong interest in golf at Westmont, and I've been so encouraged by their desire to help us get this program going," Odell says. "I also appreciate the self-governance aspect of golf — marking your own ball, keeping your own score — and what that teaches about character." 
The Warriors compete in men's baseball, men's and women's basketball, men's and women's cross country, men's and women's soccer, men's and women's tennis, men's and women's track and field, and women's volleyball.