Fall 2022 Westmont's England Semester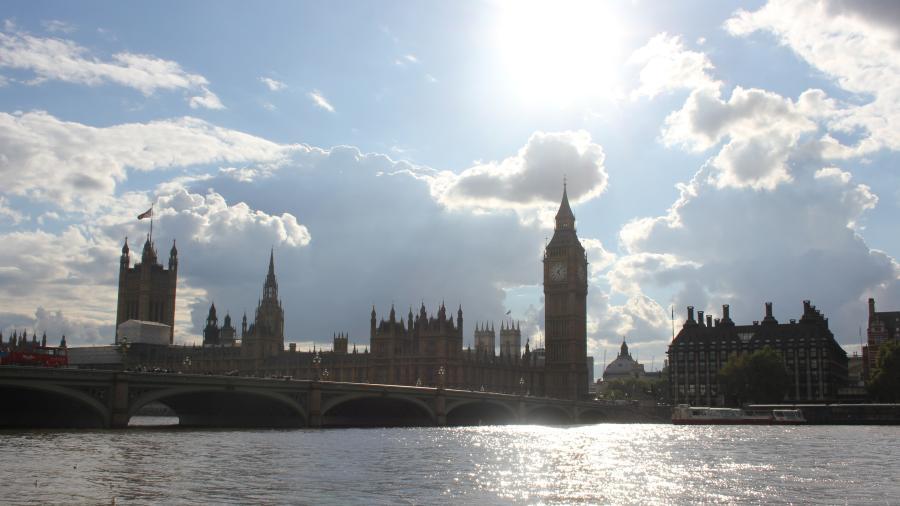 Literature comes alive in the land of its origin
Discover the terrain where British and Irish literature was written. And, though the name is England Semester, be ready to explore beyond England to Northern Ireland, and the Republic of Ireland. England Semester brings together a community of Westmont students enlivened by new experiences, passionate about language and literature, and eager to broaden their cultural horizons. Learning on England Semester takes place in the context of pilgrimage—a journey to sites of literary and historical significance that shaped writers of British and Irish poetry, prose, and drama. And on England Semester, you also will be shaped—by an experiential learning environment that embraces the whole person. Come expecting your relationships to be transformed: your relationships with your friends, with the written word, and with the Word made flesh. Come expecting to know and be known anew.
We begin with a week of orientation in London. We dive into the literature and culture in earnest when we journey to England's Lake District, home of some of the English literature's best remembered names–William Wordsworth, Samuel Taylor Coleridge, Beatrix Potter, and John Ruskin. Then we head to Salisbury, for an extended stay living and learning on the grounds of England's tallest Gothic cathedral. After a short stay in Dublin, we settle into our cottages in the countryside outside Rostrevor, Northern Ireland, a place beloved of hundreds of Westmont students who have journeyed there before. We close out the semester with several weeks in London, digging deeply into this city that has always been at the heart of Britain's literary culture. 
England Semester is open to any students (regardless of major) interested in studying British and Irish literature. Upper-division English and interdisciplinary studies credit is offered.
We are looking forward to launching England Semester Fall 2024 led by Dr. Rebecca McNamara and Dr. John Blondell. Stay tuned!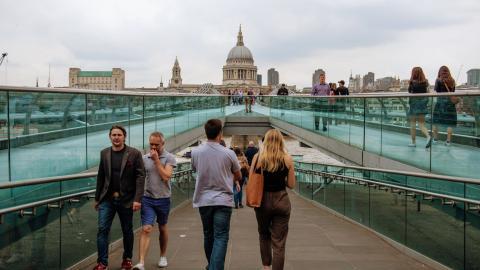 London
One of the world's great cities, London offers up an extraordinarily diverse array of people and experiences. Jostle with the groundlings at Shakespeare's Globe, consider the complicated legacy of imperialism in the treasures of the British Museum, or trace many of the routes of Dickensian characters through the city he loved.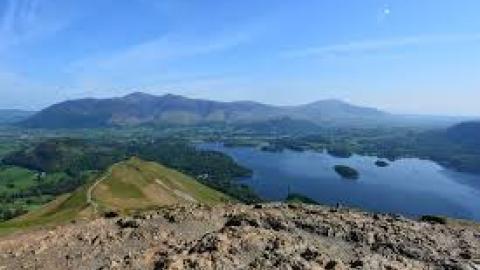 The Lake District
Wordsworth famously romped with friends through the "rocks, and stones, and trees" of this beautiful part of England's countryside. Beatrix Potter used her literary earnings to preserve these vast open spaces for generations to come. We'll stay in the charming village of Grasmere, and travel out from there.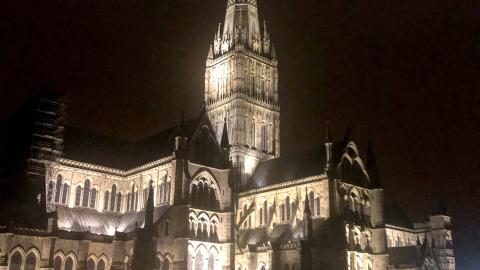 Salisbury
The cathedral in the charming half-timbered town of Salisbury boasts the tallest spire in England, and we'll stay right in its shadow. Salisbury is central to the work of Jane Austen, Thomas Hardy, and George Herbert.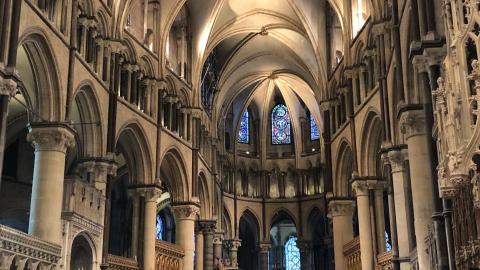 Canterbury
The seat of global Anglicanism, Canterbury Cathedral has been a place of pilgrimage for centuries. We'll take a long weekend here to ask with generations of writers and Christians before us what it means to walk upon flagstones burnished to a rich patina by the footsteps of generations of the faithful.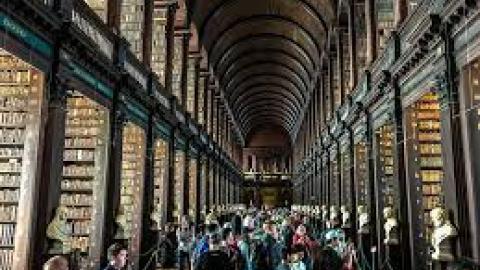 Dublin
The Republic of Ireland's capital city. We will walk in the footsteps of poets from W.B. Yeats to Eavan Boland, and consider the complicated history of the connections between Ireland and the UK in the light of postcolonial questions of literature and culture.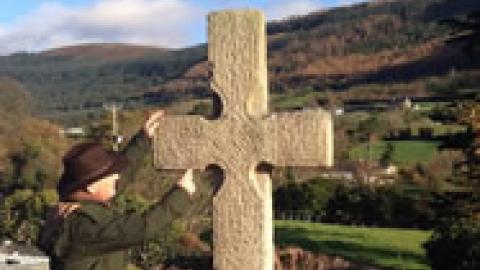 Rostrevor, Northern Ireland
In this bucolic setting dotted by small cottages, we will breathe in the air of the Irish countryside and learn more about Ireland's Catholic heritage and the work of religious reconciliation. We'll hear music (and maybe make it), listen to Irish storytelling, pray together with Irish Christians, and travel throughout the island from our cottage homes.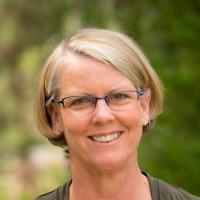 Professor Cheri Larsen Hoeckley
Dr. Larsen Hoeckley is entering her 25rd year on the English Department faculty, and looking forward to her fourth England Semester. Her specialties are Victorian Literature, women writers, and the novel. She looks forward to thinking about the convergence of those three literary canons in places like Dublin, London, and the Lake District.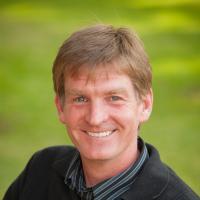 Professor Chris Hoeckley
Dr. Hoeckley directs the Gaede Institute for the Liberal Arts and teaches philosophy. Recently, his interest has turned to exploring the possibility of "just" warfare in both secular and Christian thought, with special interest in learning from conflict and reconciliation in Ireland. 2022 will be his fourth England Semester.
Program Costs
Westmont tuition, room and board, a program fee not to exceed $2500, and round trip airfare. The program cost covers transportation within the British Isles, housing, food, theatre tickets, select admission fees, guest lectures, Q&A sessions with actors, directors, and designers, and other group expenses.
Students are allowed to apply their financial aid awards from the college—both need-based and merit-based awards—toward the program's cost.
Class standing
GPA (minimum 2.3 gpa for eligibility)
Application and essays
Personal and faculty recommendations
Leadership experience
Criteria 
In addition to the general qualifications above, the following are requirements that must be met, with or without reasonable accommodation, in order to complete all essential elements of the program. All participants must be able to:
Participate in regular communal meals based on a local diet and with limited control over food choices. In some locations, be prepared to participate in preparing and cleaning up after these meals.
Tolerate local diet with limited control over food choices in most locations.
Anticipate possible exposure to peanut or other food allergens.
Navigate multiple irregular surfaces and walk up to 10 miles a day, hike up to 5 miles with the group.
Participate in rigorous physical activities for the PEA course including, but not limited to: cycling, paddle sports, horseback riding, hiking.
Be willing and able to travel independently on various forms of public transportation, including international air travel, trains, public buses, and subways.
Navigate carrying personal items including suitcase and/or backpack without assistance.
Anticipate having sufficient emotional wellness to fully participate in the program safely and successfully despite the limited availability of frequent access to psychological services.
Anticipate at least double occupancy accommodations on some if not all locations.
Receive the final dose of the Covid vaccine at least two weeks prior to the commencement of the program. 
No longer accepting applications for Fall 2022. For more information about the program, contact Dr. Cheri Larsen-Hoeckley.