Selected Fall Semesters Europe Semester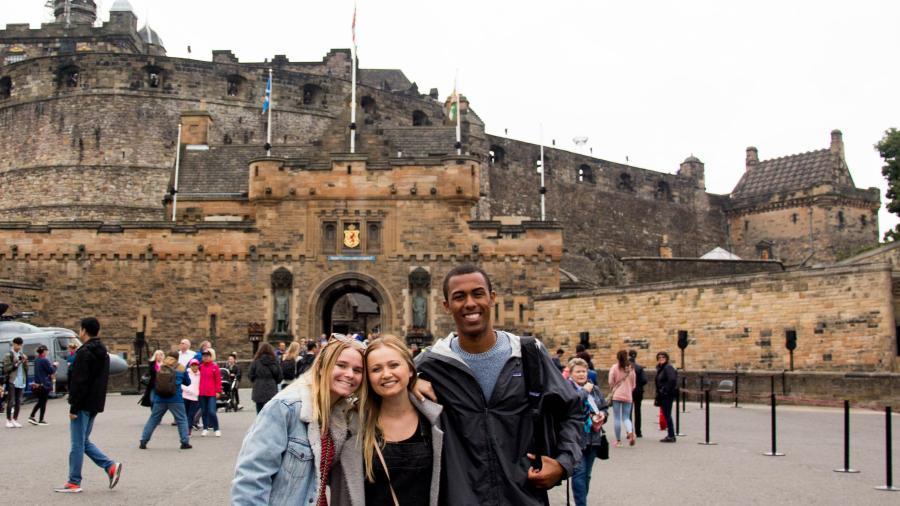 What is Europe Semester?
Europe Semester couples intensive study with first-hand experience of the places and people that have shaped European history and cultures. You will travel widely, read, research, and write extensively, and learn from experts and everyday people from across Europe. Your courses will fulfill Common Inquiries requirements from Westmont's General Education program, but your academic experience will be much more than meeting requirements. You will discover new perspectives, wrestle with challenging questions, and see abstract ideas embodied in real people's lives, all while being a part of a small, Christian learning community.
Learning from books and lectures is important, but a study abroad program allows you to also learn on site.  World War II comes alive when you are standing on Omaha Beach in Normandy, or in the Churchill war Rooms, or in Auschwitz.  Imaging talking with living veterans of the Warsaw uprising.  Learn about art, not just from pictures in a book but from standing in the Louvre or the van Gogh Museum or the Vatican's Sistine Chapel.  Understand the impacts of technology in Europe as you see cathedrals, bridges, and museums. 
Europe Semester can be as challenging as it is rewarding. Travel is exciting, but can also be tedious. A close community is supportive in hard times, but can also test our patience. Study deepens our experience, but can also limit our freedom to see iconic sites. These very challenges, however, often bring the greatest growth-- personally, intellectually, and spiritually. We hope you'll share these opportunities and challenges with us.
Student will be able to fulfill at least three of the following general education requirements: Thinking Historically, Thinking Globally, Understanding Society, Working Artistically.
Email ocp@westmont.edu to make an appointment to learn more about upcoming programs.
Cost
Westmont semester tuition, room, board, a program fee to be determined, plus round trip airfare.  
Students are allowed to apply their financial aid awards from the college—both need-based and merit-based awards—toward the program's cost.
Eligibility
Faculty leaders take into consideration all of the following:
Class standing
GPA (minimum 2.3 GPA for eligibility) and no student life sanctions
Application essays
Faculty and personal recommendations