Degrees & Programs Nursing
Accelerated Bachelor of Science in Nursing
Accreditation News
Westmont College ABSN has applied for  accreditation through the American Association of Colleges of Nursing (AACN), Commission on Collegiate Nursing Education (CCNE) with a site visit February 6, 7, 8, 2023. You have the opportunity to provide written third-party comments to CCNE. Third-party comments must be received to CCNE by January 16, 2023.  Please direct all comments to thirdpartycomments@ccneaccreditation.org
Westmont Downtown/Grotenhuis Nursing Program Dedication - Westmont dedicated its new accelerated bachelor of science in nursing (ABSN) program...Read article
Students entering the Accelerated Bachelor of Science in Nursing (ABSN) program will learn from experienced, competent registered nursing professors chosen for their dedication to the ministry of health and wellness through the theory of compassionate care. 
This post-baccalaureate program requires prior completion of a B.A. or B.S.  Applications for Fall 2023 are now being accepted!
In nursing theory courses, students will explore the compassionate care given to patients from diverse backgrounds with a multitude of conditions and disorders. Progressive clinical practicums include encounters with patients of all ages across a spectrum of illnesses.
Experienced faculty serve as role models and supervise interactions between students and patients in the beginning clinical courses with collaborative instruction occurring during the intermediate and more advanced clinical experiences. Students graduate as entry-level registered nurse generalists.
We are so excited to begin the application process for our third cohort of students. The ABSN program is a 16-month accelerated prelicensure baccalaureate nursing program housed at Westmont Downtown. Our facility is the beautifully renovated first and second floors of the existing Westmont Downtown building one block from State Street.  Our clinical practicums will be completed mainly at Cottage Hospital in Santa Barbara with a few other ambulatory settings in and around Santa Barbara County. Please explore our nursing website, ensure you have completed all the prerequisites for the program, and get your documents ready for the Spring 2023 application.
 - Dr. Carol Velas, Founding Director of the Accelerated Bachelor of Science in Nursing Program
Faculty and Staff Highlights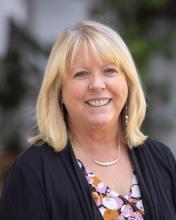 Carol Velas, EdD, MSN, RN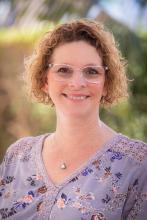 Larissa Cortez
Program & Clinical Coordinator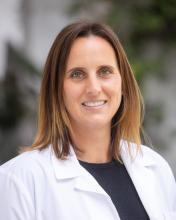 Lesley Gardia, MSN, RN, CCRN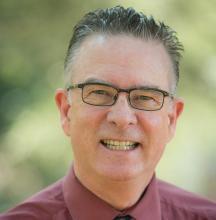 James Taylor, PhD
Nursing Faculty
Professor of Philosophy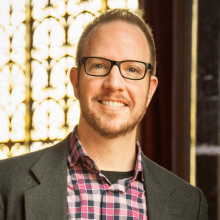 Blake Kent, PhD
Nursing Faculty
Assistant Professor of Sociology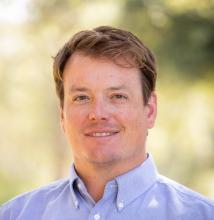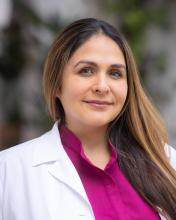 Annamarie Rivas, MSN, RN, PHN, CCRN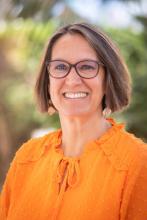 Dianthe Hoffman, DNP, MPA, MSN, RN
Assistant Program Director
Nursing Faculty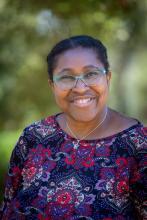 Nathalie Confiac, PhD, MSN, PHN
Assistant Program Director
Nursing Faculty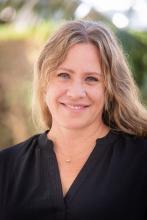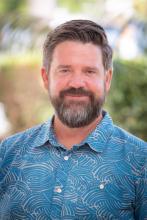 Jim Griswold, BA, BSN, RN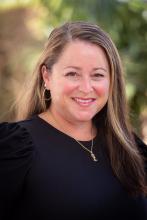 Laura Danhauer, BSN, NCC, RN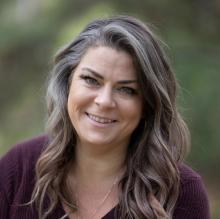 Rebecca Love, BSN, CCRN, RN
Skills and Simulation Lab RN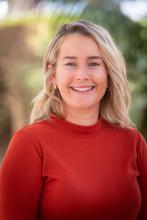 Jessica Barbosa, BSN, CCRN, RN
Mission Statement
Westmont College
Westmont College is an undergraduate, residential, Christian, liberal arts community serving God's kingdom by cultivating thoughtful scholars, grateful servants and faithful leaders for global engagement with the academy, church and world.
Accelerated Bachelor of Science in Nursing Program
Prepares faithful servant leaders to provide patient-centered and family supported safe, compassionate care for diverse populations and communities across the lifespan and in all health care settings.
Program Learning Outcomes 
Student Learning Outcomes
Exhibit Christian character and servant leadership while providing compassionate care for diverse populations in communities across state, national, and global settings.
Evaluate evidence-based best practices, critical thinking, and clinical reasoning to inform clinical judgment for the provision of patient-centered, safe, quality care. 
Create patient education plans that are culturally specific to the patient and that incorporate the family support system.
Communicate effectively with the interprofessional team to ensure a holistic approach to patient-centered, compassionate care.   
Continue inquisitive learning by using the electronic medical record and informatics to meet quality metrics in a variety of healthcare and geographic settings. 
Advocate for healthcare policies for the underserved, vulnerable populations to ensure equity with access to care for prevention, remedial, supportive, and rehabilitative nursing care regionally, nationally, and globally.
Program Approval and Accreditation Application
The Accelerated Bachelor of Science in Nursing program is approved by
Board of Registered Nursing
1747 N. Market Blvd., Suite 150
Sacramento, CA 95834-1924
Phone: (916) 322-3350
Westmont Accelerated Bachelor of Science in Nursing program has submitted an application for accreditation by the
Commission on Collegiate Nursing Education
655 K Street NW, Suite 750
Washington, DC 20001
Phone: 202-887-6791
Accreditation visit is scheduled for February 6, 7, 8, 2023.

---
Location:
Westmont Downtown
26 W. Anapamu
Santa Barbara, CA