Conference and Event Services Meeting Spaces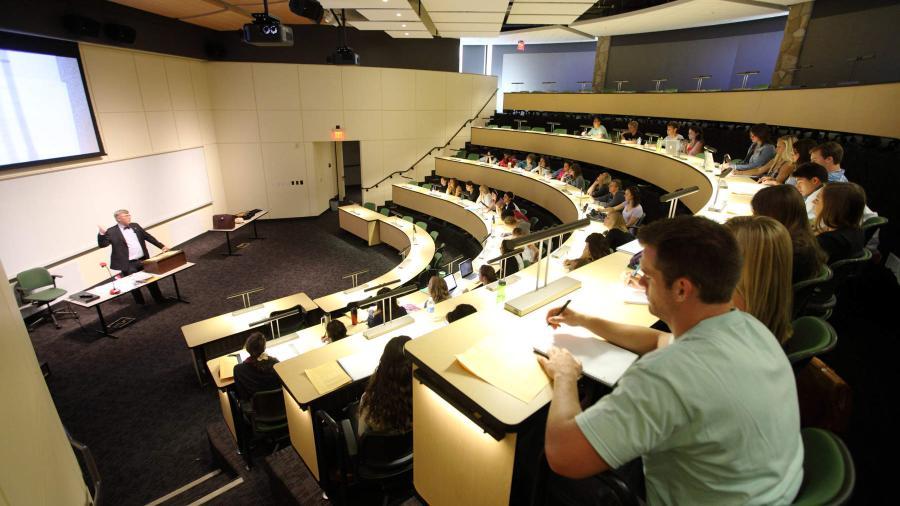 Westmont Conference and Event Services proudly offers the following facilities for uses ranging from board meetings to fundraisers. Most spaces have alternate setup options available for an extra fee. For more information and alternative setup options, please contact us.
Westmont's classrooms and multipurpose rooms are ideal for conference groups up to 300 guests for plenary and break out spaces.  Large single location events up to 1200 can be accommodated with a specialty set up in the gymnasium.  The college uses this space for all student chapel three times a week during the academic year.  As a result staging, lighting and sound for large speaker events can be easily set.
All spaces have basic audio and visual setups including network and laptop connections unless otherwise noted. Basic audio/visual use is included in room rental.  Special set ups (microphones, amplifiers, etc.) may be provided for an additional fee.
Classrooms
Capacity: 15-100
Classrooms are available throughout campus for groups of 15-100 and can be set in a variety of layouts. To learn more about classroom options, please contact our office.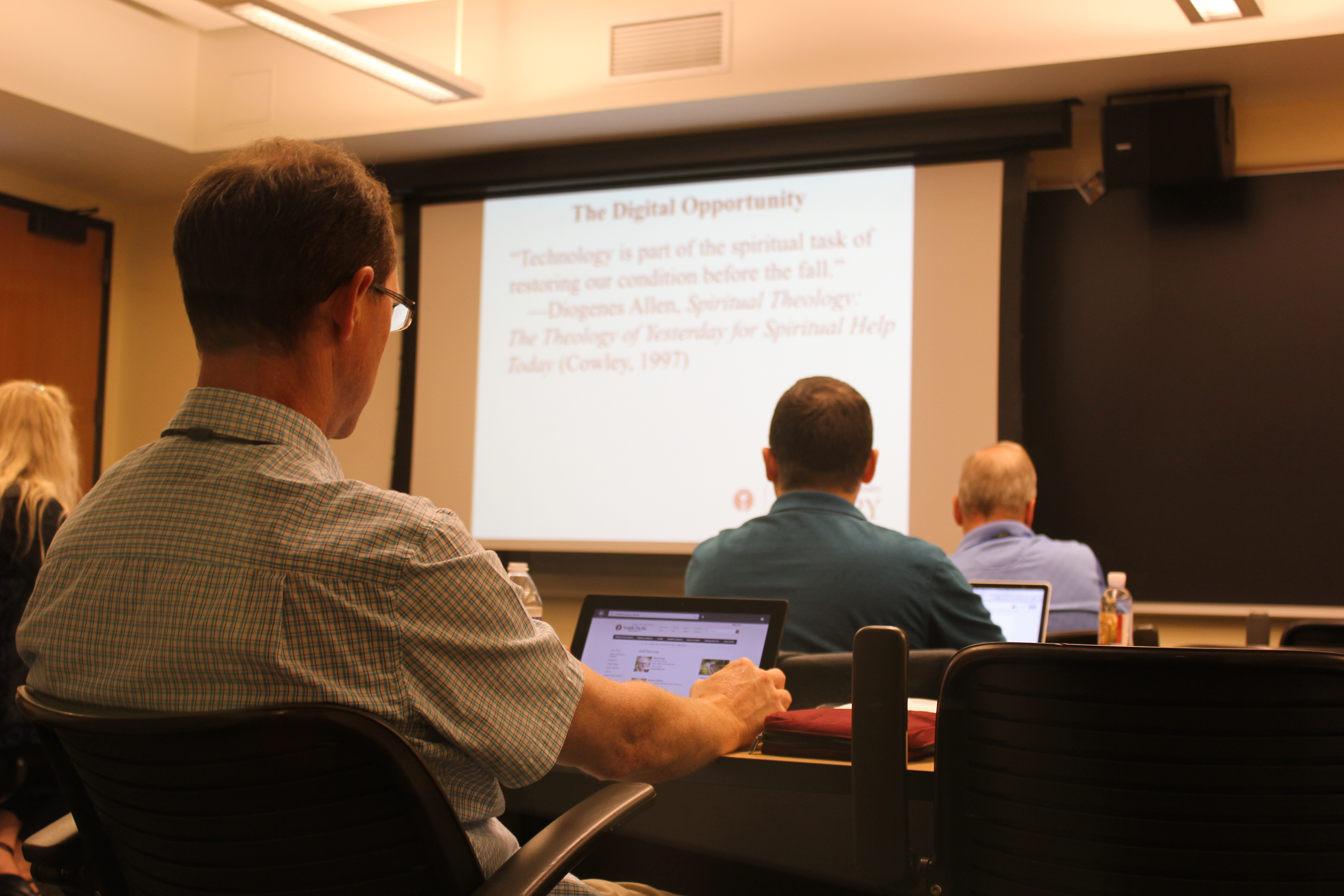 ---
Porter theater
Capacity: 160
Porter Theater is a 160-seat, newly remodeled performance auditorium with tiered seating that provides clear views of the stage from any seat. This venue is equipped with all sound, lighting, and media equipment to make any gathering successful.
Special lighting upon request.
Other resources may be available upon request.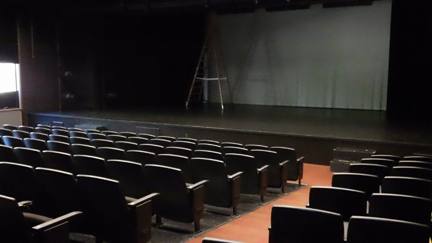 Founders and Alumni Dining Rooms
Founders Capacity: 84
Alumni Capacity: 24
The Founders and Alumni Dining Rooms are private rooms attached to Westmont's Dining Commons. These two rooms can be opened up to one larger room or partitioned into smaller rooms ideal for smaller groups.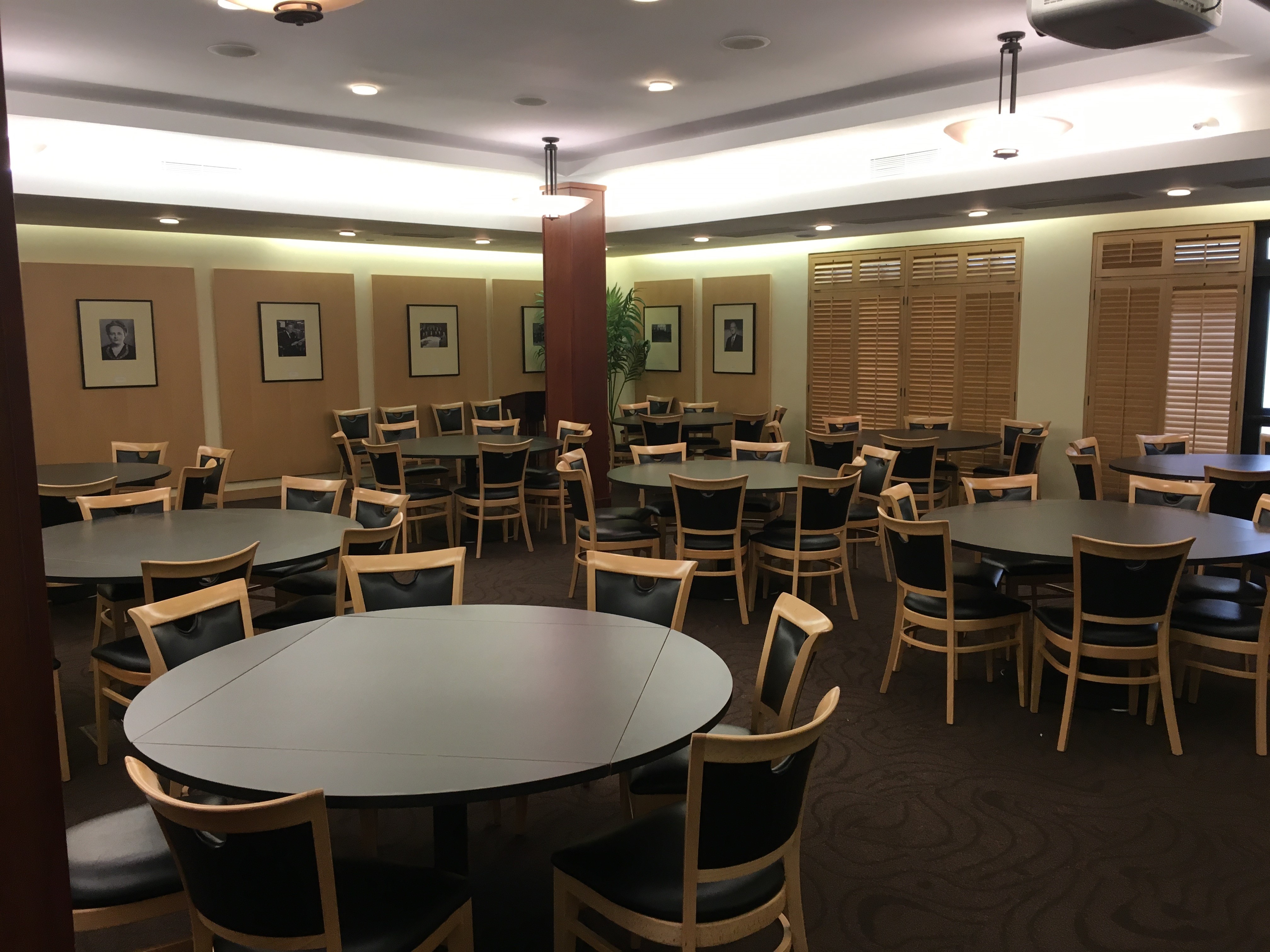 ---
Hieronymus Lounge
Lounge Capacity: 20
Lecture Capacity: 60
Boardroom Capacity: 30
Hieronymus Lounge is a beautiful meeting space located in historic Kerrwood Hall, the original estate residence. Hieronymus is elegantly decorated meeting space that can accommodate a multitude of purposes. With paneled walls and a formal fireplace, this space provides function in an elegant setting.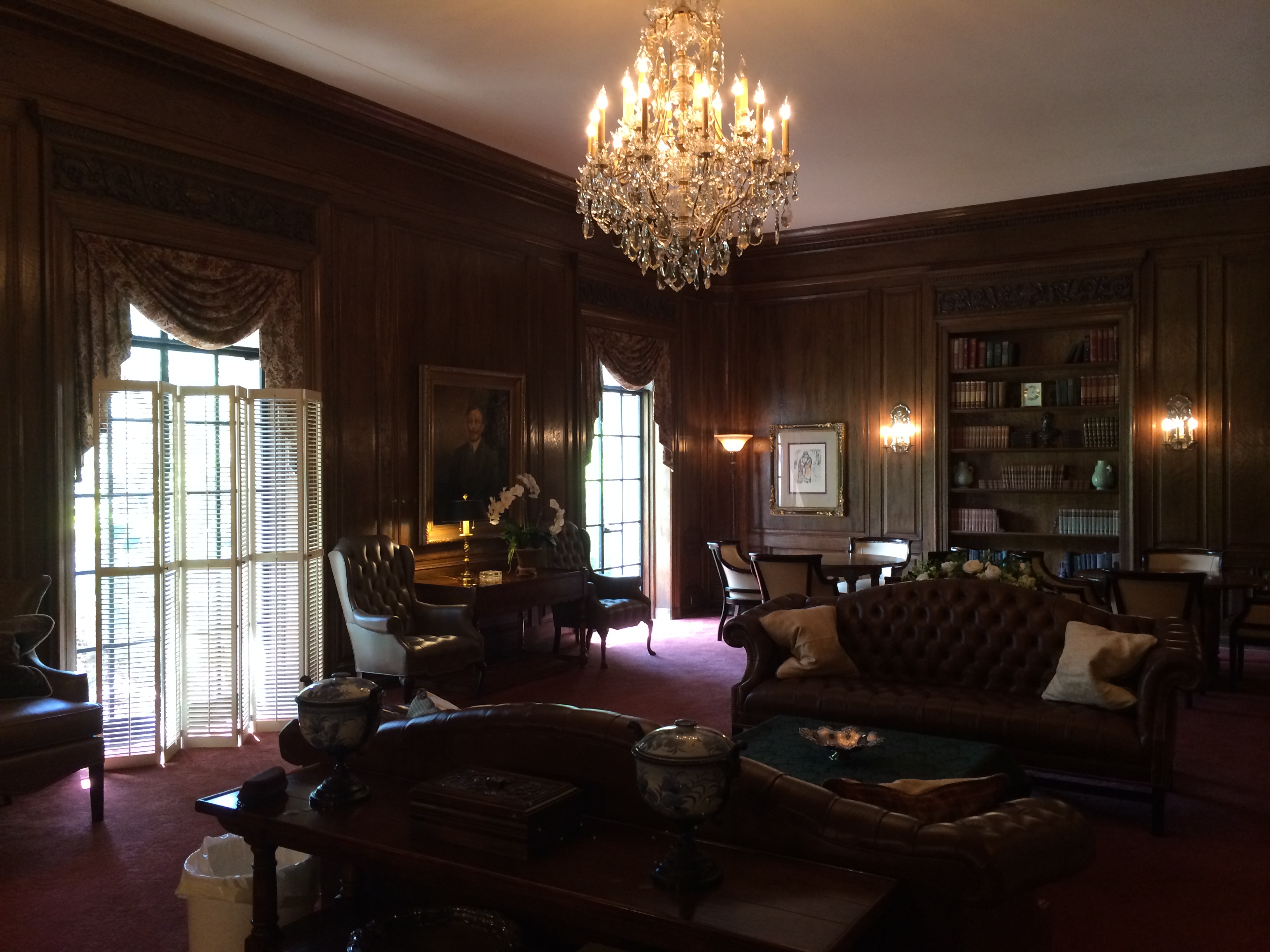 Global Leadership Center: Simmons Center
Occupancy: 128-300
Our newest building on campus hosts the state-of-the art Simmons Center. This large room offers floor to ceiling windows and large accordion doors that opens the entire space to the outside. With the Hughes classroom next door, the GLC can accommodate up to 300 guests for lectures or 128 guests for dining.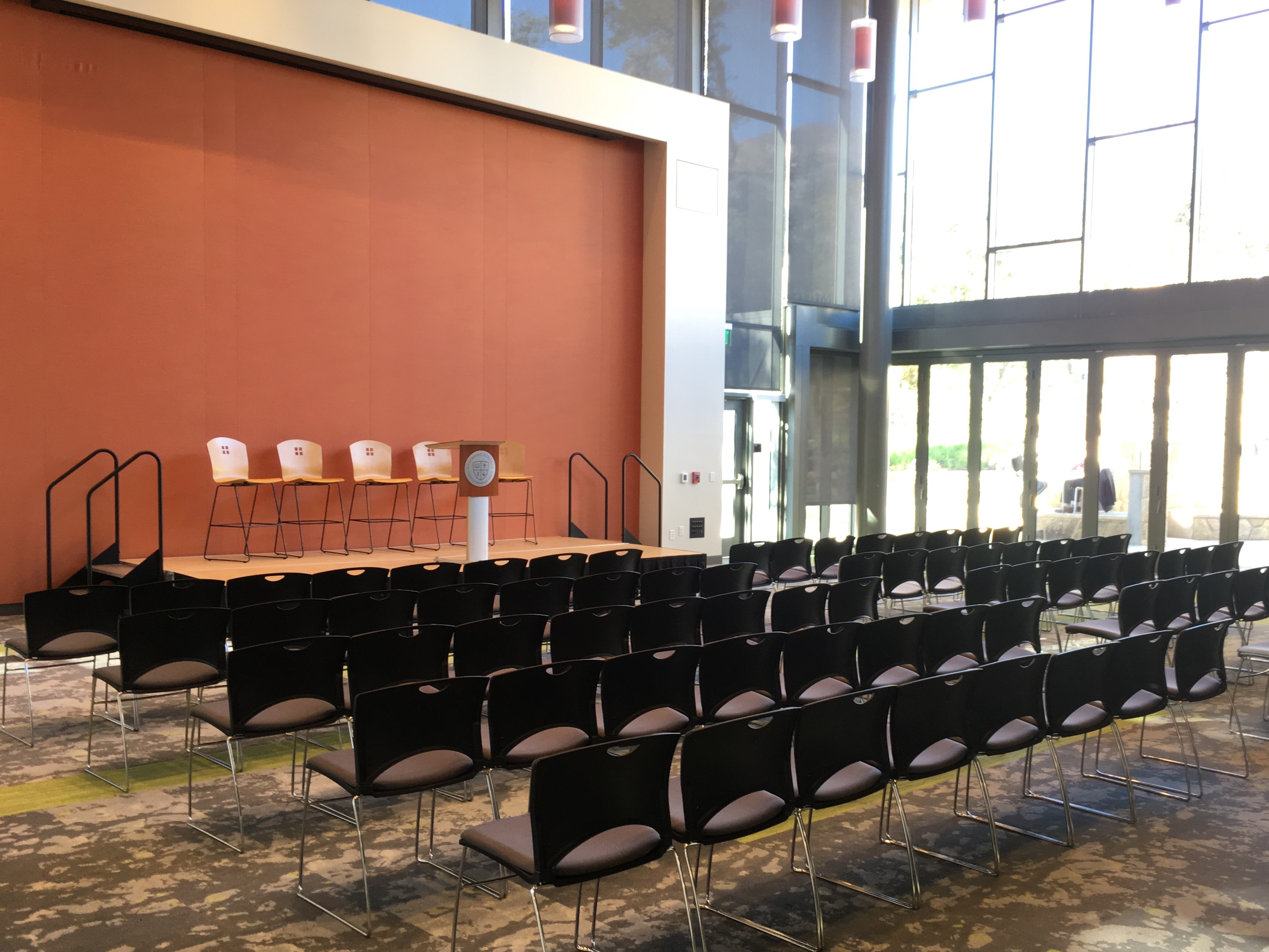 ---
Page Multipurpose Room
Theater Capacity: 300
Banquet Capacity: 200
Square Footage: 4,656 sq ft
Page Multipurpose Room (MPR) is a large, versatile open space located on upper campus on the first floor of the Page residence hall. Floor to ceiling windows with beautiful stained-glass accents give this room a bright and cheery feel.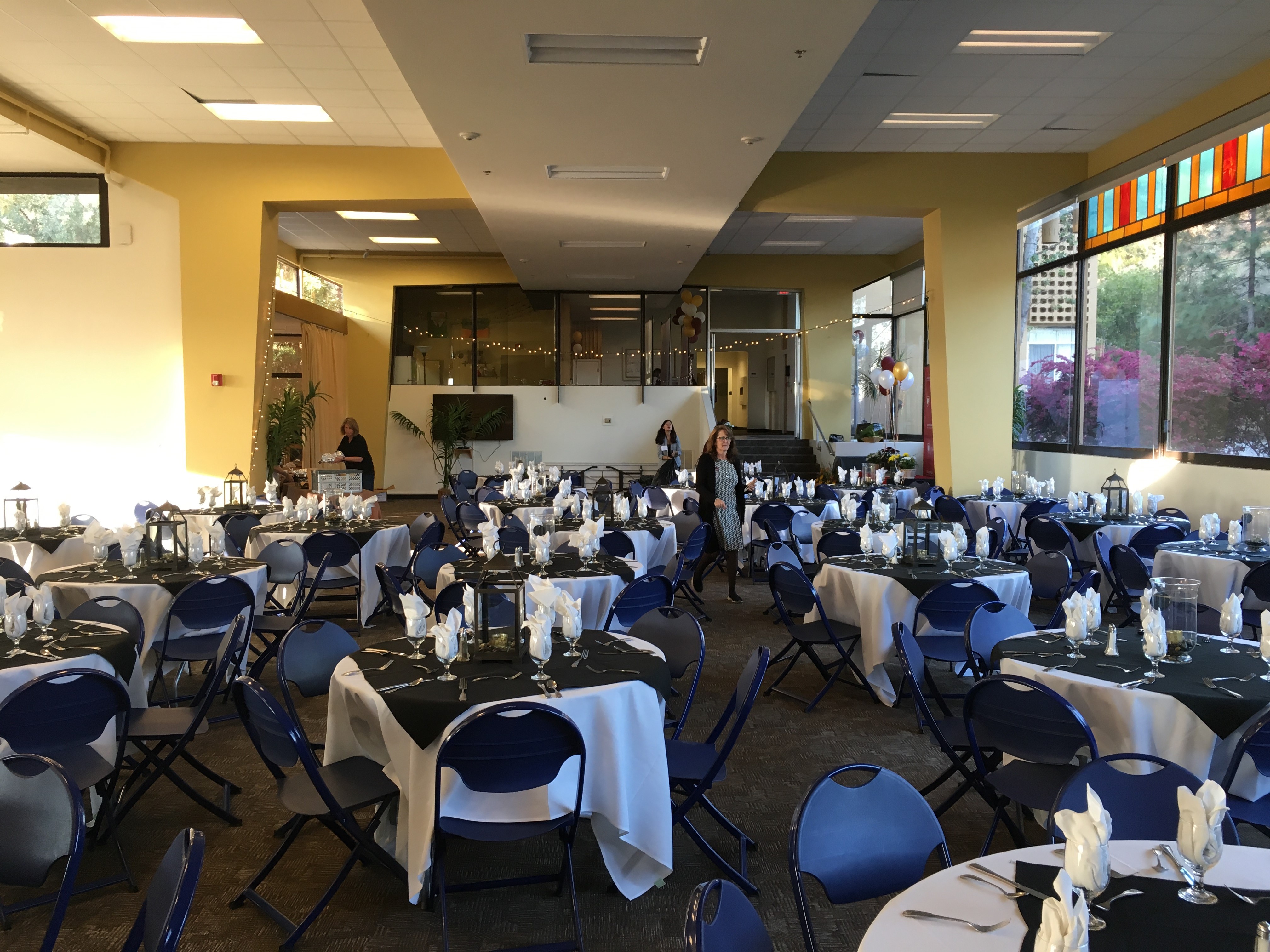 ---
Murchison Gym
Occupancy: 1600-2400
The Murchison Gym is the campus gymnasium that can be converted into a space for your event, no matter the size. It is the largest versatile open space located on campus that can hold large lectures, banquets, and sporting events.